It seems like the flurry of activity in the local culinary scene in 2011 as a result of an unprecedented number of celebrity chef-branded restaurants setting up shop all over the Marina Bay enclave has done little to shake the loyalty of local foodies and food critics alike from homegrown dining concepts.

At the fourth edition of the Miele Guide — which recognizes and celebrates Asia's best chefs and restaurants by profiling and ranking the best restaurants across Asia — the five restaurants from Singapore that made it into the much coveted Top 20 list all had their roots in local soil, with Iggy's in particular, making it to the top spot for the second year running. Evidently, we may bask in the glamour that comes with dining at a "big brand name" restaurant empire, but our hearts still very much belong to the smaller homegrown restaurants.

"It is a great feeling and honour topping the Miele Guide. However, I feel strongly that this award belongs to all the restaurants listed in the Guide because food and restaurant experiences are so subjective and it's impossible to be absolute," says Ignatius Chan, owner of Iggy's, who graciously dedicates the award to the Tokyo restaurants who did not manage to make the cut following the tsunami earlier this year.

Owner/chef of first time entrant Restaurant Andre also attributes the success of the restaurant to the guests and his staff, whom he's described as his "best brigade". But there are no earth-shattering plans in store for Andre. "…we will be focusing on our one and only Restaurant ANDRE and make sure we continuously deliver the highest quality and dining experience in Asia. I believe this will be the best return for our supportive guests that encouraging us along the way and being our best motivating force."

And so ladies and gentlemen, here are your top five restaurants in Singapore based on the fourth edition of The Miele Guide. Get your wallets and stomachs ready.
Iggy's (Ranked #1)

The homegrown Iggy's once again clinched the top spot at the fourth edition of the Miele Guide.
What: There's just no stopping Iggy's — this is the second consecutive year the homegrown modern European restaurant has clinched the honour of being the best restaurant in Asia. It's also ranked consistently well on the S Pellegrino World's 50 Best Restaurants, coming in at an impressive 27th this year.

Must-try: The signature 8-course gastronomic menu that features thoughtful interpretations of modern European fare. For those pressed for time, Iggy's offers a 4-course lunch menu. A vegeterian menu is also available.

Price range: S$85++ for lunch to S$250++ for the gastronomic menu.

Iggy's, The Hilton Hotel, 581 Orchard Road, Level 3, +65 6732 2234, www.iggys.com.sg

Restaurant Andre (Ranked #2)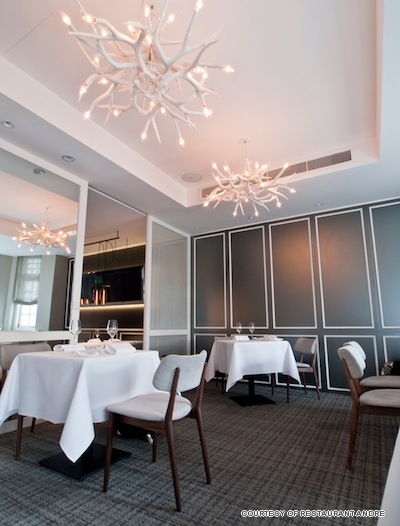 Barely a year old, Restaurant Andre is already a favourite amongst connoisseurs.
What: The eponymous restaurant is testimonial to the fact that wherever Andre Chiang goes, his culinary excellence shines and his loyal fans follow. Barely a year old, Restaurant Andre, which serves French nouvelle cuisine, is already a favourite amongst connoisseurs.

Must-try: His signature 8-course degustation menu, based on his self-coined "Octaphilosophy".

Price range: Prices begin at S$68++ and S$128++ for 3- and 4-course set lunch menus respectively, and S$198++ and S$288++ for the 8-course degustation menu.
Restaurant Andre, 41 Bukit Pasoh Road, +65 6534 8880, www.restaurantandre.com
Check out our other picks for excellent restaurants in the vicinity of the Bukit Pasoh/Chinatown area.

Tippling Club (Ranked #10)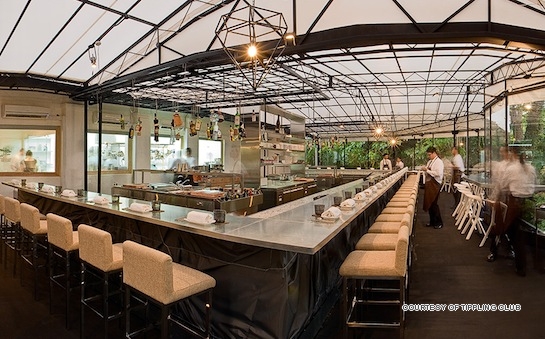 The Tippling Club is probably the closest you could get to experiencing molecular gastronomy without paying through your teeth or traveling to The Fat Duck.
What: Tippling Club features the bold cuisine of executive chef Ryan Clift and whimsical cocktail creations of award-winning mixologist Matthew Bax. Short of traveling to the Fat Duck in London, this is probably the closest you would get to experiencing molecular gastronomy – well-executed – without shelling out a ton for a meal.

Must-try: The 10-course degustation menu, paired with cocktails with every course is sheer indulgence, but for something a little more compact (and forgiving on your stomachs), try the 3-course set lunch menu.

Price range: The set lunch menu comes at S$55++ while the 10-course degustation menu is priced at S$295++ per person for a group of six.

Tippling Club, 8D Dempsey Road, +65 6475 2217, www.tipplingclub.com
Check out other great dining options at Dempsey Hill.

Gunther's Modern French Cuisine (Ranked #14)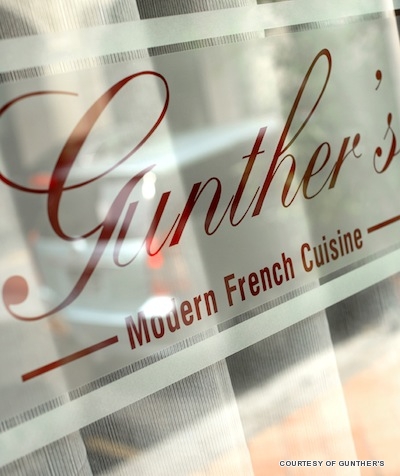 Gunther's menu shines with quiet brilliance thanks to precise cooking techniques and intriguing ingredient pairings.
What: The chic restaurant presents chef Gunther Hubrechsen's light cooking methods well executed and the use of subtle flavourings and intriguing ingredients. The end result is a menu that shines with simple brilliance.

Must-try: Chef Hubrechsen's signature cold truffle-perfumed angel hair pasta topped with Ossetra caviar and the roasted rack of black pig with gratin potato and mushrooms.

Price range: Prices begin at S$18++ for a starter, S$45++ for a main of roasted pork flank, and S$38++ and S$128++ for the set lunch and degustation menu respectively.
Gunther's Modern French Cuisine, 36 Purvis Street, #01-03, www.gunthers.com.sg


Les Amis (Ranked #19)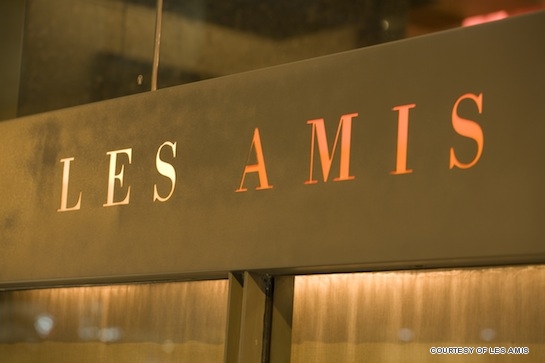 Founded in 1994, Les Amis is perhaps one of the most recognizable names in the French fine dining scene in Singapore.
What: Perhaps one of the most recognizable names in the French fine dining scene, Les Amis offers diners a gastronomy experience that's both decadent and refreshing. It also boasts one of the best and extensive wine cellars in Singapore (a sentiment echoed by renowned wine connoisseur Christian Vanneque).

Must-try: Whole roasted baby monkfish on the bone, crispy skin suckling pig and the ciabatta wrapped crispy egg.

Price range: Set lunch menus are priced at S$70++ and S$88++ for 3- and 4-courses respectively, while dinner menus are S$200 and S$240++ for 4- and 5-courses respectively. The degustation menu comes at S$320++.

Les Amis, Shaw Centre, 1 Scotts Road, #02-16, +65 6733 2225, www.lesamis.com.sg

For more on Singapore restaurants and dining, read on in the LifestyleAsia Singapore Wine & Dine section.