More than just a cultural heritage area that's equal parts historical site and tourist trap, Chinatown has proved to be quite the hip new location for modern dining concepts and cozy eateries. We check out these five great restaurants at the quiet stretch of Bukit Pasoh Road just right outside the bustling Chinatown.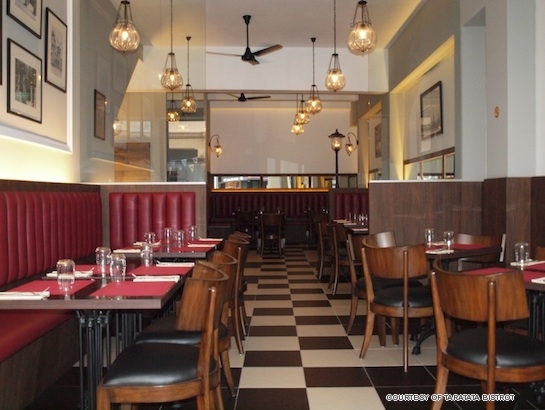 With its Parisian chic decor, Taratata Bistrot looks like it came straight out of the scenes of an old-school French film.
One of our favourite new eateries this year, Taratata Bistrot presents all the heartwarming authenticity and heartiness of French fare well-executed, without the snooty attitude that people have come to relate to French dining. Service is impeccable and welcoming, and dishes such as the sauteed cod fillet with tomato sauce and mediterranean seafood soup are amongst the most memorable.

Taratata Bistrot, 35A Keong Saik Road, +65 6221 4506, taratata@taratata.sg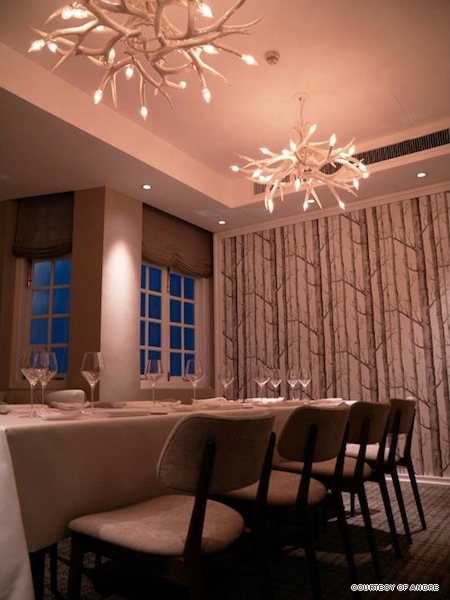 Restaurant Andre, helmed by one of the biggest names in the local culinary scene Andre Chiang, has already been awarded numerous accolades despite only about a year in business.
Helmed by perhaps one of the biggest names in the local culinary scene Andre Chiang, the eponymous restaurant housed in an intimate three-storey heritage shophouse showcases chef Chiang's flair for Southern French nouvelle cuisine and what he's coined 'octaphilosophy' — with this philosophy, he aims to offer a gourmet experience like no other based on eight primary characteristics of unique, texture, memory, pure, terroir, salt, south and artisan.

Call it gimmicky if you want, but there's no denying chef Chiang's talent — the restaurant has already been awarded numerous accolades such as The World's 50 Best Restaurants despite less than a year in the business.

Restaurant Andre, 41 Bukit Pasoh Rd, +65 6534 8880

Majestic Restaurant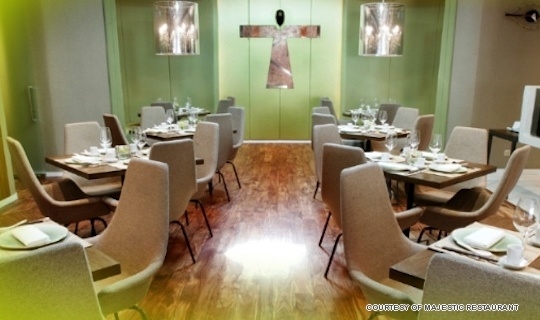 Majestic Restaurant offers modern Cantonese cuisine at its finest.
Modern Chinese cuisine isn't the easiest to master, and we've seen one too many restaurants failing to balance the nuances of traditional and modern Chinese cuisine, resulting in a confused mess. Majestic Restaurant, with the award-winning Chef Yong at the reigns, however, is one of the few exceptions — its brilliantly-executed Cantonese fare is traditional at heart, but given a fresh modern spin while remaining respectful to its roots. Understandably, they were awarded the Asian Chef of the Year, and Asian Restaurant of the Year by World Gourmet Summit Asian Gastronomic Awards of Excellence 2011.

Majestic Restaurant, New Majestic Hotel, 31-37 Bukit Pasoh Road, +65 6511 4718
Check out our picks for best places to have dim sum in Singapore.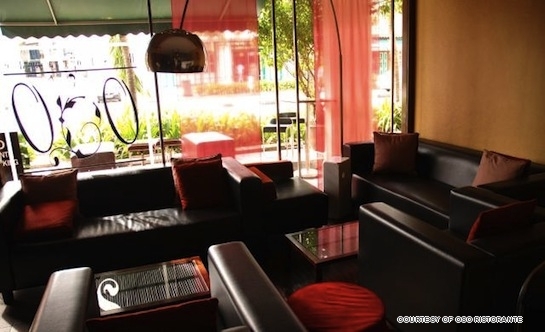 The menu at the popular Oso Ristorante focuses on multi-region cuisine from across Italy.
Constantly lauded as one of the best Italian restaurants in Singapore, Oso Ristorante's winning reputation lies in its simple, yet finely executed dishes that showcase the tantalising flavours and delicate aromas of Italian cuisine. The restaurant is managed by Stephane Colleoni (formerly of Bice and Senso), with award-winning Italian chef Diego Charini in the kitchen.
Oso Ristorante, 46 Bukit Pasoh Road, Singapore, +65 6327 8378
Check out also il Cielo, Prego and Senso Ristorante & Bar for great Italian food.
Restaurant Ember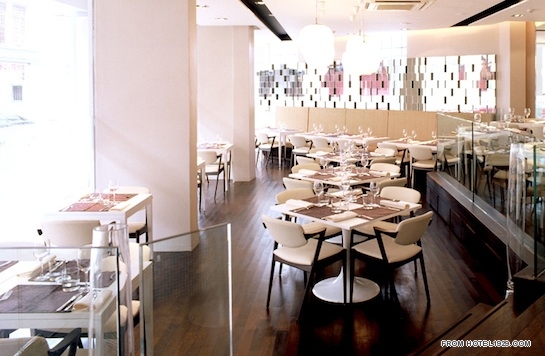 Restaurant Ember's brand of modern European cuisine with an Asian twist has earned a loyal following for itself.
Despite its unassuming location in hip boutique hotel 1929, Restaurant Ember has quietly made a name for itself since its inception in 2004. And since then, its European cuisine with an Asian twist has gained quite a loyal following for itself, with customers coming back faithfully for its pan-seared Chilean sea bass and tarte tatin — these dishes have also consistently made their way into foodie award lists.

Restaurant Ember, Hotel 1929, 50 Keong Saik Rd, +65 6347 1928