We suss out all the best dining offers available at the most popular restaurants every week in Singapore so you don't have to.
Fine Palate Cafe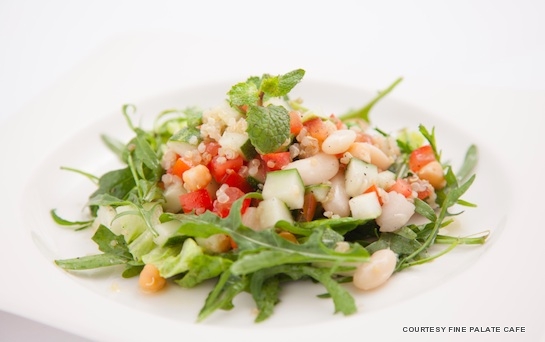 New menu additions at Fine Palate Cafe include the Mixed Green & Quinoa Salad as well as two- and three-course set lunch menus.
Fine Palate Cafe's new menu additions, including a fresh Mixed Green & Guinoa Salad, Spicy Potato Cigars and Char-grilled Ribeye Steak Wrap, are just the thing for a hearty lunch, but if it's an indulgent meal you're after, the cafe also offers a two- and three-course set menu. Over the weekend, Fine Palate Cafe serves brunch classics like steak & eggs, Salmon Benedict and a Provençal Omelette from 10am – 4pm.
Fine Palate Cafe, 51 Waterloo Street, #01-04/05,  +65 6336 5120, www.finepalate.com.sg
Latteria Mozarella Bar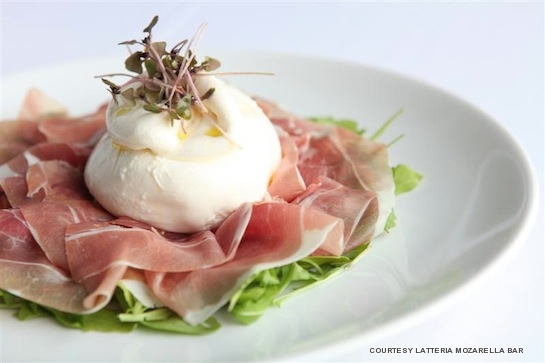 Enjoy an indulgent lunch in the peaceful enclave of Duxton Hill with Latteria Mozarella Bar's new set lunch menus.
Latteria Mozarella Bar's leafy spot in the Duxton Hill enclave affords a quiet respite away from the business district, making it the ideal spot for indulging in a long lunch with its new three-course set lunch featuring southern Italian dishes. Expect the freshest seasonal ingredients including Poached Calamari Salad, Homemade Gnocchi with Pesto and its legendary Slow Roasted Lamb Shank with Chickpeas and Red Wine Casserole. Available daily from noon to 2:30pm.
Latteria Mozarella Bar,  40 Duxton Hill,  +65 6866 1988, info@latteriamb.com
Min Jiang at One-North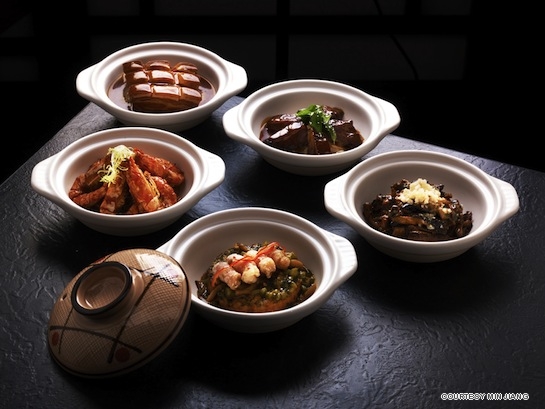 Tuck into one of Min Jiang at One-North's five claypot creations, available from now to 31 August.
There's nothing more comforting than tucking into a flavourful claypot dish at the end of a long day, and Min Jiang at One-North offers five options, prepared by master chef Goh Chee Kong to fully extract the intrinsic flavours of the ingredients. The five tantalising — braised wagyu beef with special sauce, braised eel with garlic sauce, braised snow vegetables, bacon wrapped prawn and homemade beancurd, stewed vermicelli and fresh prawns with X.O. sauce, and braised pork belly and Tientsin cabbage — serve two to four persons each and are available from now till 31 August.
Min Jiang at One-North, No. 5 Rochester Park, +65 6774 0122, mj1n@goodwoodparkhotel.com, www.goodwoodparkhotel.com