Bob Blumer is not a classically trained chef by any means. In fact, the host of a series of award-winning culinary reality television programs such as "Surreal Gourmet" and "Glutton for Punishment" and author of five cookbooks cheerfully proclaims himself as the poster child for "fake it 'til you make it". It's not everyday you hear about a chef talking candidly about how he "tricked" a publisher into publishing his first cookbook.

"I didn't have any illusions of grandeur. It was just a combination of things I did, like cooking tips and some of my artwork," he tells Toronto Life. "I took it to a publisher, and then it became my accidental career. Then I learned how to cook."

Indeed, it's obvious that Blumer is more of a showman than a chef — but while he may not have the formal training of a chef or the fancy accolades that other celebrity chefs possess, he sure knows how to have a good time in the kitchen. This is, after all, the guy who holds four world records in cooking, including the record of flipping 559 pancakes in one hour and making the largest bowl of salsa at the 26th Tomato Festival.

While critics and purists may find his brand of culinary expertise hard to swallow, there's no doubting the accessibility that lies in Blumer's formula for success.

We speak to the guy who has put the fun back in food when he dropped by to Singapore as part of the StarHub Hubalicious Food Festival 2011.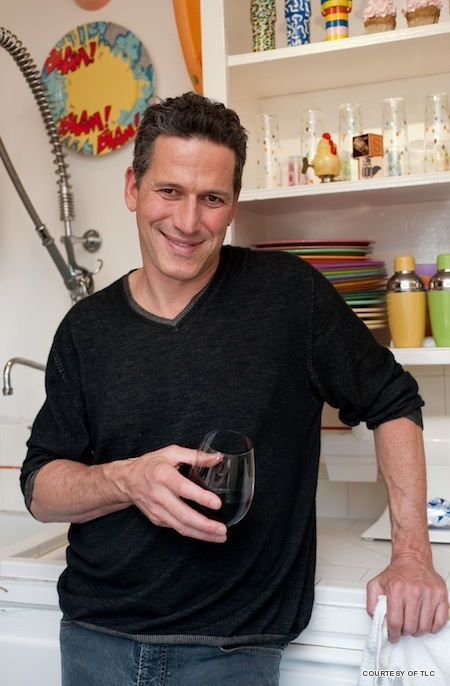 Bob Blumer may not have had formal training as a chef, but he sure knows how to have a good time in the kitchen.

LifestyleAsia: What is the best dish you've ever eaten and where/who was it prepared by?

Bob Blumer: So many meals to describe, so little time! One of my most memorable dishes was a plate of jamon Iberico (Spanish prosciutto). It was served to me in a rustic restaurant on the Spanish/Portuguese border. The meat literally melted in my mouth, and I can still taste its flavour on my tongue. Of course, the surroundings, the accompanying wine and the company probably had something to do with it as well.

LSA: What is your favourite dish to prepare on your day off?

BB: In the summer, I love to make a fresh corn succotash, with corn that is cut directly off the cob into the pan. I serve it with a pan-seared skin-on fish fillet; whatever is freshest at the market. I can make it from start to finish in six minutes, with one hand holding a glass of wine.



LSA: How did you start out as a chef? Was there anyone who inspired you along the way?

BB: I am the poster child for the expression "fake it 'til you make it". I always loved to cook, but I had no formal training of any kind. One day i decided to write a cookbook. It was all about having Champagne taste, but living on a spaghetti budget. Somehow, I managed to trick a small publisher into publishing it. Much to my astonishment, the book was featured in the year-end round-up of the New York Times Book Review. That was 20 years ago.

Five years later, I quit my day job managing musical artists. Since taking the leap, I've met and befriended some of the most respected chefs on the planet. Through practice and osmosis, my cooking skills have caught up with my enthusiasm, and spawned opportunities I could never have imagined.

LSA: If you only had one meal left, and could have anything you wanted to eat, what would you pick?

BB: I would eat the person who came up with this question!


LSA: Thanks, we think. So, complete this sentence for us. If you hadn't been a cook, you would be …

BB: I would still be managing musicians, although in my dreams I would be a professional cyclist.



LSA: Any horror stories you'd like to share with us in your years of experience in the kitchen?

BB: Call Gordon Ramsay!

You can catch Bob Blumer on TLC (StarHub Channel 427): "Glutton for Punishment S4"