Those familiar to the laidback Robertson Quay would not be strangers to the Parisian-styled Brasserie Wolf which opened back in 2006. What is new, however, are its spanking new interiors and a brand new menu created by newly appointed Head Chef Claudio Sandri (who has worked at iconic establishments such as Nobu, The Kitchen Table LTD and Brasserie Joel in London), and after the 8-month revamp, Brasserie Wolf is back to tempt with bold flavours and timeless French cuisine.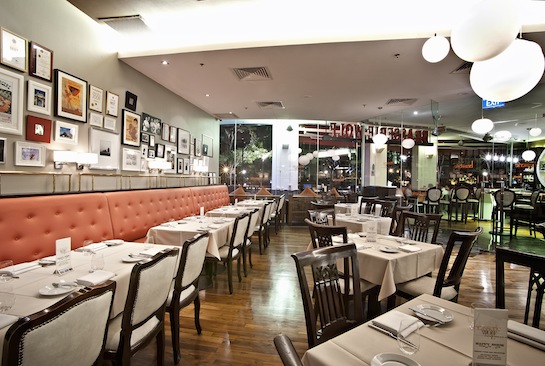 With vintage overhanging lamps, plush leather seats, maple wooden flooring, and a very striking wall of framed accolades, memorabilia and quirky French icons, Brasserie Wolf is the very picture of Parisian chicness and French charm, a perfect complement to the contemporary menu.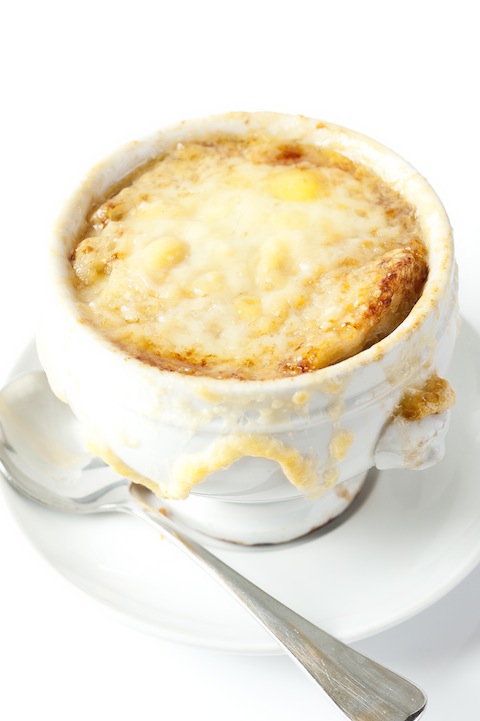 Start off your meal right and be warmed to your very toes with the Traditional French Onion Soup with Comte Cheese ($14). A savoury delight, the hearty and flavoursome soup encased under a layer of well-baked comte cheese and complemented with delicious caramelised onions.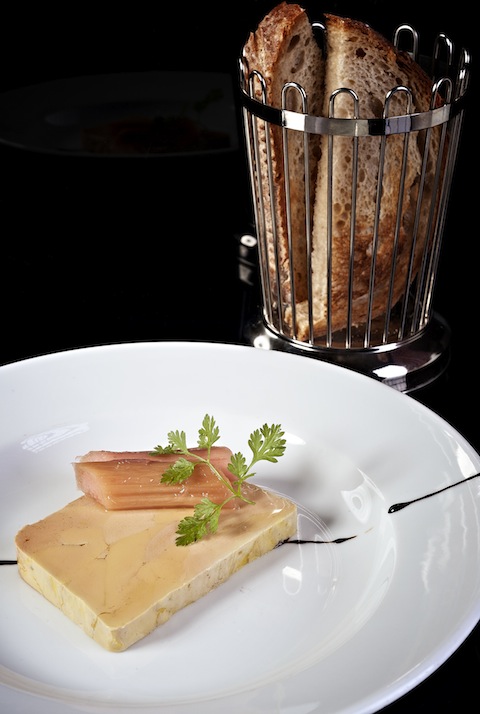 The Homemade Foie Gras Terrine ($21) makes for a velvety and rich spread across the accompanying Country Bread Toast, delicious and worth every artery-clogging bite.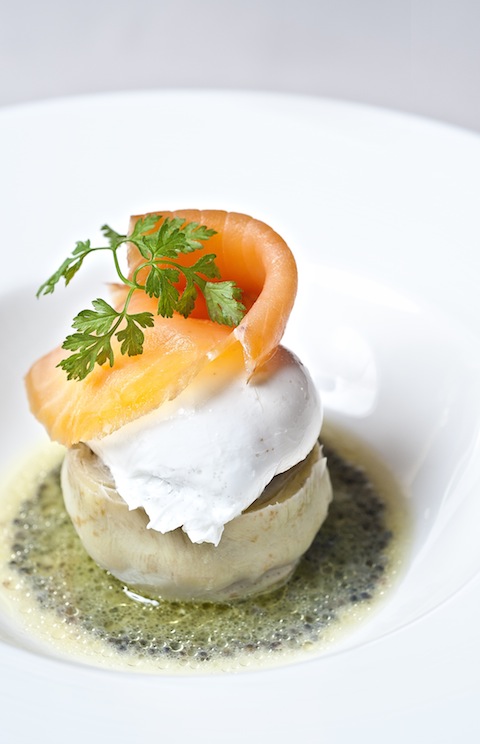 The Fresh Artichoke Heart ($18) with Smoked Salmon Mousse, Poached Egg, Caviar, Mustard Vinaigrette could be a tad difficult to swallow especially for non-salad eaters like myself, but the Poached Egg is impeccably done, the creamy yolk working nicely with the mustard vinaigrette.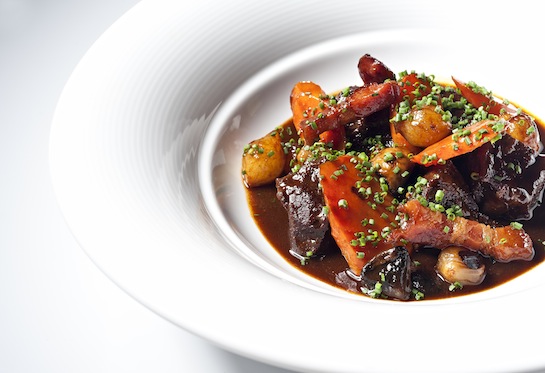 The Beef Bourguignon ($28) is one of Brasserie Wolf's signature dishes, and rightly so. Simmered overnight at a constant heat of 80 degree Celsius, the beef came served in a delicious stew with mushrooms, carrots and baby onions, and was perfectly done, the flesh tender and intensely flavourful. A definite must-order – especially since it comes with the side order of deliciously creamy and buttery mashed potatoes. The Crispy Duck Leg Confit with Braised Puy Lentils ($32) however was less impressive – the skin was nice and crisp, unfortunately marred by the slightly dry and tough meat.

The Crepe Suzette ($15) is a fitting end to the meal, the sweet vanilla ice-cream perfectly complementing the tangy orange reduction for a burst of flavours.

In an industry where overpriced and overrated cuisine seems to be the name of the game, Brasserie Wolf hits the winning formula with its combination of relaxed ambience of a bistro with the culinary standards of a fine dining establishment at affordable prices.

Brasserie Wolf
Address: 80 Mohamed Sultan Road #01-13 The Pier at Robertson Singapore 239013
Tel: (65) 6735 3476; brasserie@esmirada.com