For us meat aficionados, finding that perfect piece of steak in Singapore is akin to uncovering that Holy Grail, and most of the time, about just as hard. Nevertheless, we live for those moments when we chance upon meats that are so perfectly cooked and precisely seasoned that they make up for all the occasions where we had to put up with substandard excuses for steaks. Here are our five picks for best steakhouses in Singapore thus far this year.
Bistecca Tuscan Steakhouse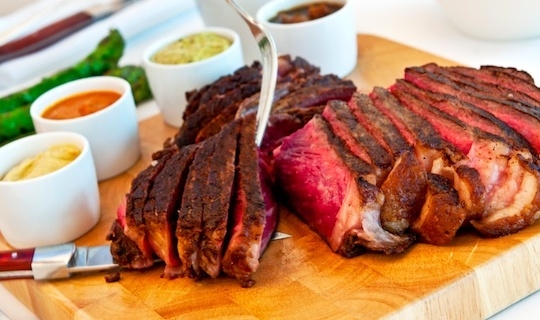 Having steak at Bistecca Tuscan Steakhouse is a straightforward affair. The restaurant specialises in only one kind of steak: the famed bistecca Fiorentina of Tuscany, Italy. A must-try for all meat lovers.
One of our favourite things about Bistecca Tuscan Steakhouse — besides the well-executed steaks, done Tuscan-style with a charred crust and medium-rare pinkness topped off with a rich marbling — is how reasonable prices are kept despite the excellent quality of food. Cut choices start at S$48 for rump and S$58 for tenderloin, but we recommend getting the massive 1.2kg T-bone (S$178) to share — it's perfect for three to four friends. Save room also for the delightfully smooth tiramisu.
Bistecca Tuscan Steakhouse, 25 Mohamed Sultan Road, +65 6735 6739, www.bistecca.com.sg
Fat Cow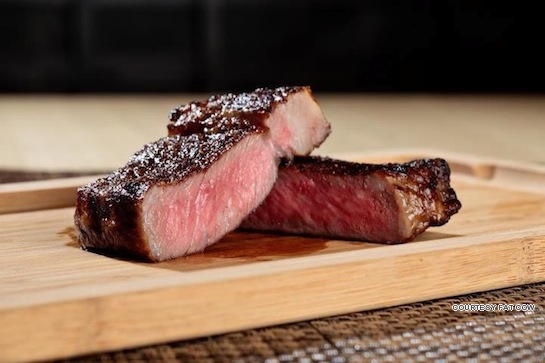 Make Fat Cow your splurge of the month. The new Japanese-inspired meat atelier, which offers top-grade beef done simply gives even the big boys in the steakhouse scene a run for their money.
It was infatuation at first bite for us at Fat Cow when we paid our first visit last November — "we're forever spoiled for other steaks", we had woefully declared — and the love affair's been going strong ever since. Only top quality meats like the Japanese A5 grade and US wagyu beef are used, prepared in the simplest of ways (shabu-shabu, sukiyaki, char-grilled and teppan) for the meats to shine. Prices are accordingly steep, but for steaks as sublime as theirs, we'd gladly make an exception.
Fat Cow, 1 Orchard Boulevard, #01-01 Camden Medical Center, +65 6735 0308, enquiry@fat-cow.com.sg, www.fat-cow.com.sg
For those on a budget, Fat Cow also offers a delicious set lunch menu, including the wagyu donburi.
Morton's of Chicago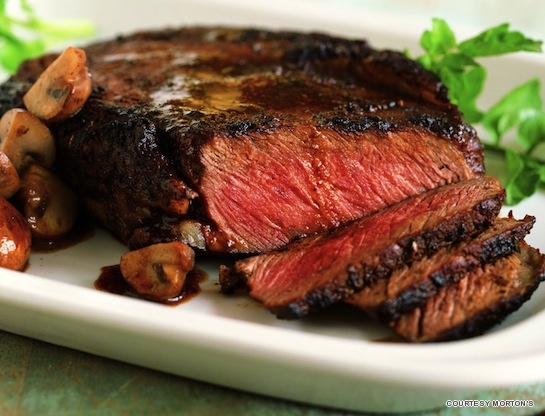 There's a reason why Morton's remains a favourite even after all these years — we can always count on it for excellent quality food.
When all else fails, we know we can always count on Morton's of Chicago to feed us the good stuff. Their 'no frills, no fuss' modus operandi has served them well — fans have returned faithfully for the consistently good food, engaging service, and humongous portions. Steel your stomachs for their signature Double Cut Filet Mignon and the staggering Porterhouse Steak. Even sides like the Jumbo Lump Crab Cake and Center-Cut Iceberg salad are worth all the calories.
Morton's The Steakhouse, 4th Floor, Mandarin Oriental Singapore, 5 Raffles Avenue, +65 6338 0066
Prime Society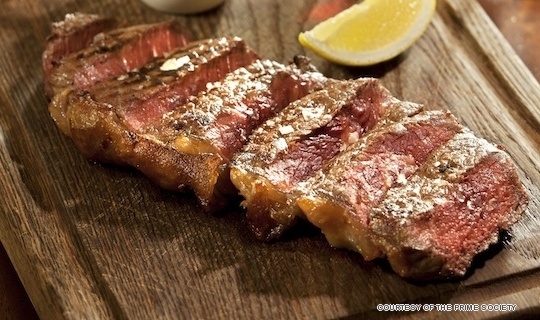 There's a reason why Morton's remains a favourite even after all these years — we can always count on it for excellent quality food.
Hearty Australian steaks steal the limelight at The Prime Society, and amongst them, the Cape Grim's sirloin and tenderloin (100% natural pasture fed black angus from North Western Tasmania) and the not-commonly-seen skirt steak, are most memorable, naturally succulent and tender without any accompanying sauces. Remember to order a side of their heavenly chunky cut fried potatoes with rosemary and garlic aioli — we gobbled all of them up, carbs be damned.
The Prime Society, 10 Dempsey Road, #01-20, +65 6474 7427
Wooloomooloo Steakhouse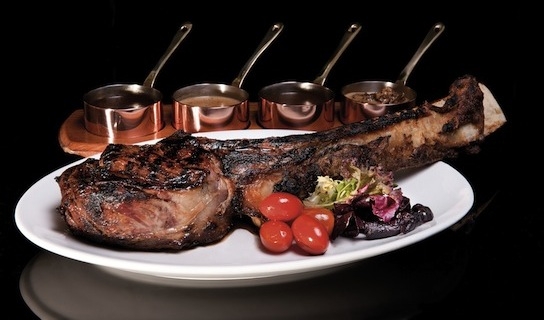 Wooloomooloo Steakhouse has found the sweet spot between fine-dining quality and great dining experience, with reasonable prices to boot. Definitely a new favourite restaurant in recent months.
Wooloomooloo Steakhouse might be a newbie in Singapore, but it's got years of experience competing with the big boys in Hong Kong's ever-competitive culinary scene. Its first local outpost brings with it all of the luscious steak offerings you could ask for, including a 20-ounce porterhouse and tomahawk for two. But above all, it's its thoughtful service that makes this a new favourite of ours; lights are dimmed at sunset for a better view of the city skyline, and the staff offers you a shawl should you be feeling chilly.
Wooloomooloo Steakhouse, 2 Stamford Road, Level 3, Swissotel the Stamford, +65 6338 0261
Think we missed out on a great steakhouse? Let us know in the comments below!