There's nothing quite as satisfying as tucking into a thick slab of steak that oozes flavourful meaty juices. Unfortunately, it's not everyday that we get to experience that orgasmic moment where you take the first bite out of a perfectly done steak, and too many a time we have to suffer the indiginity of having steaks that are less than spectacular.

These steakhouses however, have proven themselves time after time, that they are able to deliver on the promise of serving steaks that are a cut above the rest in town.

1. Bedrock Bar & Grill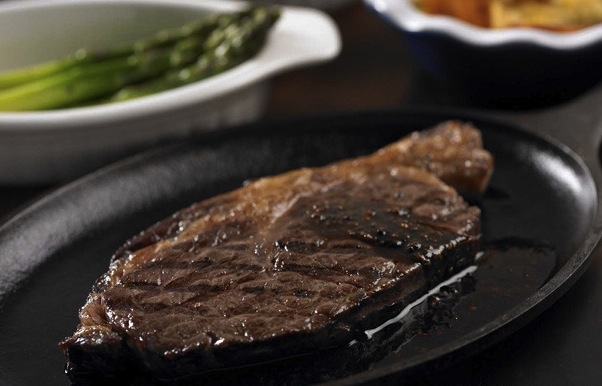 Sometimes you just want a good steak with none of the chi-chi decor, stuffy dress codes and wallet-busting prices – look no further than Bedrock Bar & Grill. It's no fine-dining establishment, and it doesn't pretend to be, but with its dark wood-paneling walls and cosy lighting, the atmosphere is no less welcoming. Its steak offerings are classical, from the US and Australia and cooked over the kitchen's mesquite wood-fired grill that seals in the flavour. Comes served with a choice of five delicious sauces.

Bedrock Bar & Grill
96 Somerset Road, Pan Pacific Serviced Suites, #01-05
Singapore 268163
Tel: 6238 0054
2. Brawn Steakhouse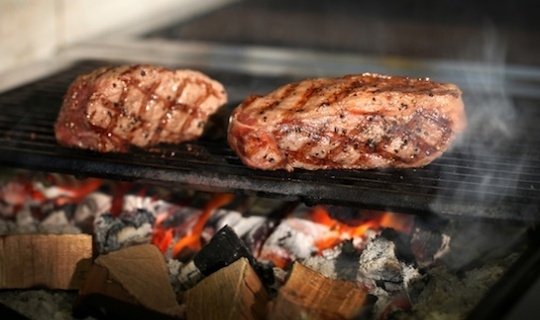 Brawn Steakhouse may be one of the new kids on the block in the local culinary scene but it has already proven itself more than ready to take on the competition – just a heads-up before you dismiss it in favour of the old favourites! Its secret lies in its use of the nouveau chic sensation of US Black Cherry Wood grilling which sears in the flavours in the steaks, giving it a distinctive, rich aroma and taste. Must-try: the signature 21-day dry aged ribeye which amazes with its ultra tenderness and decadence when done medium-rare.

Brawn Steakhouse
8A Marina Boulevard, #01-01 Marina Bay Link Mall
For reservations: 6634 8060
Check out our full review of Brawn Steakhouse here.
3. CUT by Wolfgang Puck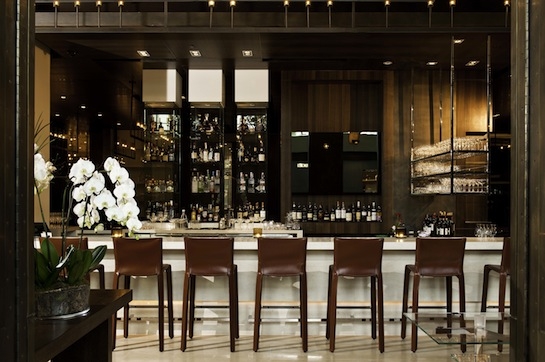 When a restaurant is helmed by one of the dining world's most illustrious names, you can be reassured you would be getting your money's worth. CUT's offering of premium choice cuts is nothing short of impressive, ranging from Snake River Farms American "Kobe Style" to 300-day grain fed Australian Angus from Rangers Valley, which has been lauded as one of the best in Singapore. It's hard to tell whether they truly serve the best steaks in Singapore, but it comes pretty darn close.

CUT by Wolfgang Puck
Galleria Level, B/1 The Shoppes at Marina Bay Sands,
2 Bayfront Ave
Tel: 6688- 8517

Click "Next" to see the final two Singapore steakhouses that made the cut.
4. Morton's The Steakhouse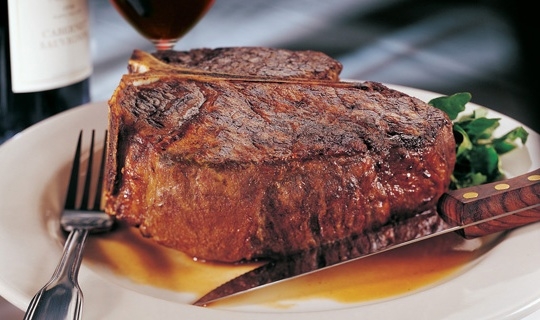 Morton's is practically synonymous with great steaks in Singapore and with good reason. Its ability to serve steaks of consistently excellent quality and provide impressive service is clearly its secret to keeping customers loyal and coming back for more. Even its starters and desserts, in particular, the Morton's Legendary Sundae, come in humongous portions.

If you are not in the mood for a full steak, The Morton's Bar serves the most delectable bite-sized filet mingnon burgers – free-flow! – with any order of drinks during its happy hour every week day from 5 to 7pm. Do go early as seats are snapped up at the blink of an eye.

Morton's The Steakhouse
4th Floor, Mandarin Oriental Singapore
5 Raffles Avenue
Tel: 6338 0066

Check out our full review of Morton's The Steakhouse here.

5. Lawry's The Prime Rib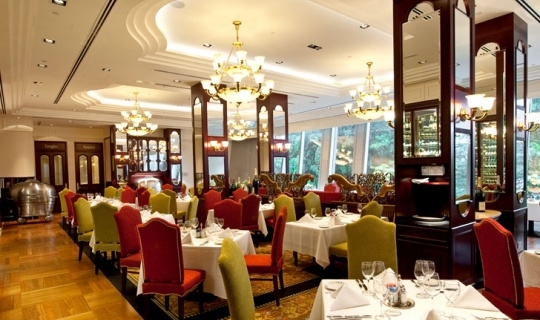 Another one of the big boys in the world of steakhouses. Like Morton's, Lawry's secret to its loyal customer base is the unspoken reassurance that customers would be getting consistent and excellent quality meats. Its main attraction: the Signature USDA Prime Ribs of Beef, aged 21 days and slowly roasted on beds of rock salt. The spectacular cut is served with Yorkshire Pudding and accompanied with Lawry's famed Spinning Bowl Salad, where your salad is tossed in a silver spinning bowl. While we're not sure whether it actually helps with the taste of the dish, it's still quite a sight to behold. For non-meat lovers, Lawry's also serve an excellent broiled Atlantic Lobster.

Lawry's The Prime Rib
333A Orchard Road, #04-01/31 Mandarin Gallery
Tel: 6836 3333