We suss out all the best dining offers available at the most popular restaurants and eateries every week in Singapore so you don't have to.

Goodwood Park Hotel Durian Fiesta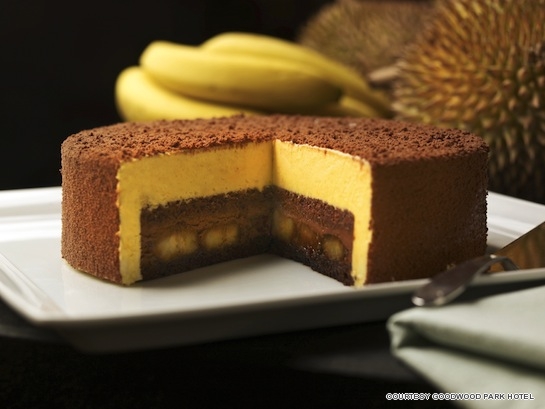 The ever popular Durian Fiesta makes a return to Goodwood Park Hotel, bringing with it even more delectable durian desserts like the durian banana chocolate mousse cake.
Goodwood Park Hotel's ever-popular Durian Fiesta makes a return this year from 1 March to 31 July 2012 with even more crowd-pleasing new creations, in addition to its usual array of perennial favourites.

Made with only the finest D24 durians, new highlights this year includes the luxuriously-textured and intensely-flavoured durian banana chocolate mousse cake, as well as durian macademia nut crumble tartlet. Favourites like the durian puff and durian cappuccino cake remain on the takeaway menu.

Guests can visit the Deli from 9am to 9pm daily, call or fax the order form (available at the hotel or at www.goodwoodparkhotel.com) to +65 6737 4073. Alternatively, guests may also place their orders online at festivepromotions.goodwoodparkhotel.com
Deli, Goodwood Park Hotel, +65 6730 1786


New Dim Sum Selections at Man Fu Yuan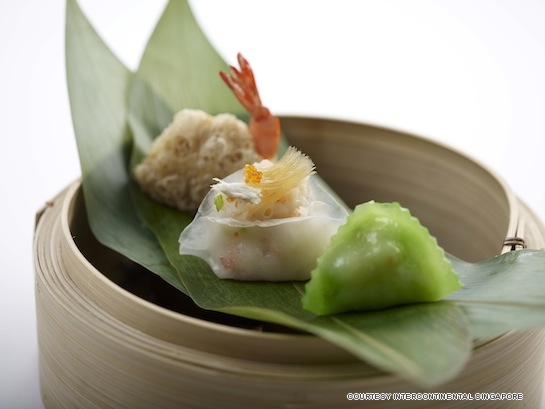 More reasons for early weekend mornings: wake up to delicious new dim sum selections at Man Fu Yuan at InterContinental Singapore.
More dim sum items are now available to tantalise at Man Fu Yuan. Look out for exciting new creations like the chilli crab tart, which features spicy chilli crab meat sauce in a soft buttery crust, as well as classic favourites such as the barbequed pork and chicken cake, Eight Treasures glutinous rice and siew mai topped with conpoy and pig stomach.

The new dim sum selections are available in the a la carte menu or as part of the Weekend Dim Sum Buffet Brunch (11:45am – 2:30pm) priced at S$88 per adult and S$58 per child (4 – twelve years old). If you're an early-riser, savour morning breakfast dim sum at Man Fu Yuan during weekends from 8 – 10:30am and enjoy a 20% discount on a la carte selections.

Man Fu Yuan, InterContinental Singapore, +65 6825 1062, sinhb-manfuyuan@interconti.com
Who doesn't love dim sum? We pick our top five favourite places in Singapore to enjoy siew mai and cheong fun.
Click on to the next page for more delightful dining offers from Shang Palace, Bonta Italian Restaurant & Bar and 10@Claymore.
Childhood Culinary Memories at Shang Palace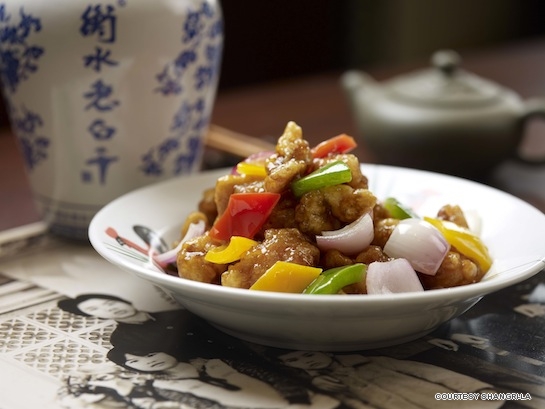 Savour the favourite childhood dishes of Shang Palace's chef and director of Chinese operations, who grew up in Hong Kong and Beijing respectively.
Relive the childhood culinary memories of Shang Palace's master chef Steven Ng and director of Chinese operations Junie Huang from 16 March – 12 May 2012 as they compile their fondest food memories of growing up in Hong Kong and Beijing respectively, presenting them into a menu of thirteen a la carte dishes.

Savour dishes from chef Steven's fondest memories growing up in Hong Kong, such as the baked mud crab, Tang Shan sweet and sour pork ribs, and coconut jelly, or tuck into familiar Beijing favourites from Huang's childhood, like the Eight Treasures rice, spring onion pancake and Sai Pang Xie, a dish made of eggs and croaker fish. Wash it all done with a Pu Shou, or Feng Huang Shui Xian tea.

The dishes are available at Shang Palace during the following hours:
Lunch: 11:30am – 2:30pm (Monday to Friday) and 10:30am – 3pm (Saturday, Sunday and public holidays); Dinner: 6:30 – 10:30pm (daily)
Shang Palace, Shangri-la Hotel, Orange Grove Road, +65 6213 4473, dining.sls@shangri-la.com
Rainbow Trout Treats at Bonta Italian Restaurant & Bar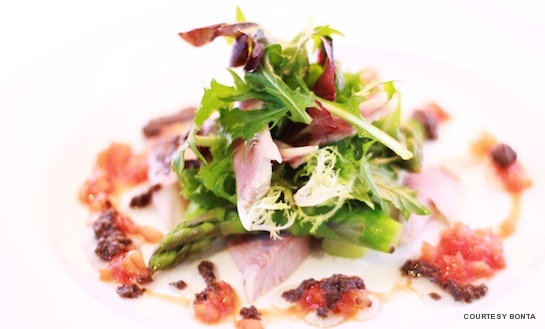 For something a little different, indulge in Bonta Italian Restaurant and Bar's rainbow trout promotions for the months of March to June and tuck into dishes like the rainbow trout carpaccio.
For a treat that's not often seen at Italian restaurants, head over to Bonta Italian Restaurant & Bar this March to June as chef Luca Pezzera presents a series of mouthwatering creations with the fresh rainbow trout as the star, directly sourced from the rivers near Taahunaatara Bridge in New Zealand.

Start your meal with a refreshing cold smoked trout fillet salad, or the savoury rainbow trout carpaccio, which features thinly-sliced and sweet trout slices accompanied by Russian Imperial osceitra caviar. Move on next to the delicious homemade rainbow trout ravioli, served al dente, drizzled with basil oil and packed with delicious trout flesh. For something a little more substantial, the pan-roasted rainbow trout fills you right up with a eggplant-wrapped trout topped with a light butter chive sauce.
Bonta Italian Restaurant & Bar, 207 River Valley Road, #01-61 UE Square River Wing, +65 6333 8875, reservation@bonta.com.sg

Plates of Pleasure — The Greatest Hits at 10 @ Claymore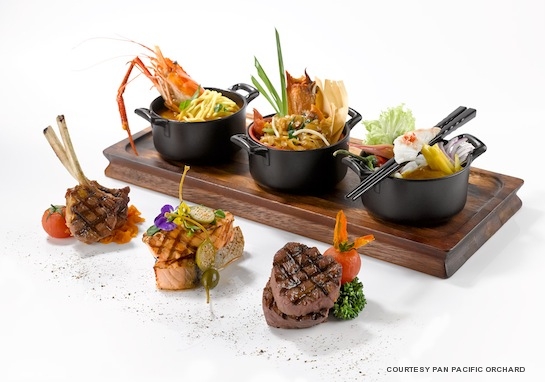 Treat yourself to unlimited servings of 10 @ Claymore's six most popular a la carte dishes, presented with its 'Plates of Pleasure: The Greatest Hits' promotion.
It's 10 @ Claymore's most well-loved dishes, presented all at once at the restaurant's 'Plates of Pleasure — Our Greatest Hits' promotion this April. Six dishes, including the stone-grilled premium Angus beef tenderloin, oven-roasted Tasmanian free-range rack of lamb and Penang-style wok fried char kway teow is showcased, and diners can treat themselves to unlimited servings of the a la carte delights as part of the buffet offerings.

The promotion is available from 1 March till 30 April 2012, and priced at S$52 for dinner and S$55 for Sunday brunch.

10 @ Claymore, Pan Pacific Orchard (Lobby Level), 10 Claymore Road, +65 6831 6686, eat.sgo@panpacific.com