Whether it's staging interventions on the fashion-clueless on Style Network's "How Do I Look?", or getting down and dirty behind the scenes at NBC's "Fashion Star" as its digital correspondent, Mai pulls no punches in her role as a style guru. But rather than resorting to catty barbs and humiliating the "fashion victims" in the name of good television, the celebrity stylist, who's worked with the likes of Sarah Jessica Parker and Jennifer Aniston, is committed instead to inspiring, educating and empowering through the use of fashion.

The style guru herself was in Singapore last week for a new show she could not disclose any details about ("it celebrates women — it's breaking ground in the U.S." is all she would say about it), but took the time to share her fashion pointers.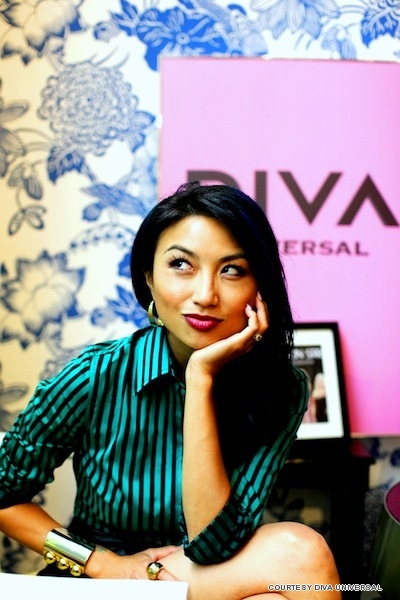 No catty barbs from Jeannie Mai as the host of fashion reality program "How Do I Look?" — she's a strong advocate of educating, inspiring and empowering women through the use of fashion.
1. Always have a "power dress", and not just in black.
"Don't just wear black — it's so boring! Pick a colour that radiates empowerment and put that in your closet. Yellow says that you're an intelligent, energetic, joyful person. Red says you're passionate and you're comfortable being the centre of attention. Purple says you're joyous and royal."


2. Transform your look with glasses.
"Glasses are my number one accessory. I love eyewear — tortoise lens, square box shaped, vintage… there's so many great glasses that immediately give you the geek chic look. It gives your face a whole new dimension and you don't need makeup."


3. Find it hard to be creative in our climate? Layer breathable fabrics, and buy lots of accessories.
"You can layer things that are thin and breathable — I layer my linen, cotton, satin and silk. I would also invest in accessories, which is the easiest way to transform your outifts. Don't just stick to belts, earrings and rings — sometimes just a few stitches of a buttons can change the entire look of your jacket. I had a denim jacket with boring plastic buttons, so I removed them and turned it into a mandarin jacket!"

4. The right colour and texture can do wonders for your mood and situation.
"For example, if you were to go for a job interview, I wouldn't wear anything black, brown, navy or blue because it's very common and standard. I would dress for example in citrus colours to stand out — they give off a very intelligent energy. I also think brown is very underrated. Wear something earthy and brown if you need to appear serious."


5. Know, and own your style!
"To me fashion is something you buy, style is something you have. I really love Kate Middleton and how she knows how to embrace her shapes and recycle her clothing! Here's a woman who knows how to drop the price of any outfit she wants. She wears things that are not even in seasons, it's years ago! This is how the real woman should be doing."
Fashion Star airs every Mondays at 9:30pm only on DIVA Universal (StarHub TV Ch 522). From 6 August onwards, the series will be moved to 10pm until the finale on 27 August 2012.