The automobile world was first introduced to the Volkswagen Beetle in the 1950s, and nearly a quarter of a century down the road, the Beetle has gone on to become an iconic household name.

Having sold over 21.5 million units of its first generation make and a million of the second, it is apparent how popular Volkswagen's hallmark hatchback really is. Long considered the quintessential lifestyle car of choice, the appeal of the Beetle has never faltered despite the passing years, thanks to its unique look and renowned drive.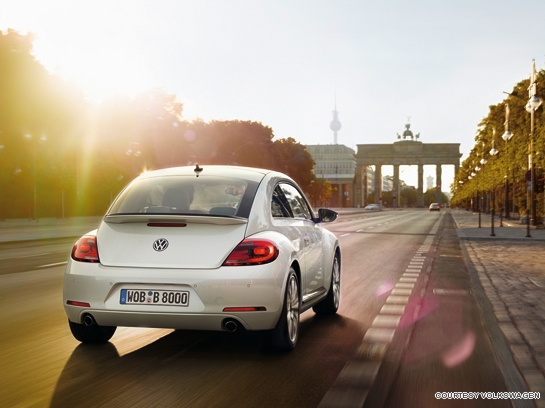 The new 2012 Volkswagen Beetle is for the driver who desires a car that shows emotion with dynamic performance and ample boot space.
Fast forward to 2012, and you have a third generation Volkswagen Beetle that's vastly different with a completely new silhouette, but at the same time, reminiscent of its original predecessor of the 1950s with its trademark iconic image.

Chassis-wise, the new Beetle features a much lower built, with an additional six inches of length and four inches of width, giving the car a much more modern and masculine look.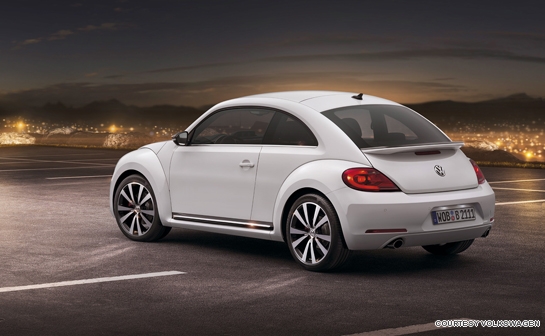 A comparison to the 1998 New Beetle shows this: nothing remained as it was on the previous car model, with the 2012 model featuring sleeker and more masculine lines.
This vibe also extends into the interior of the car, where the shape and styling of the dash pad is similar to he ones found in the original model, but given a modern twist.

What we love most about the new 2012 Beetle, however, is definitely its upgraded engine. Featuring Volkswagen's trade mark TSI engine, drivers are ensured of maximum power with minimal fuel consumption. Throw in a 7-speed DSG transmission and new rear suspension, the new Beetle promises first-class handling in addition to its engine's prowess.

The Volskwagen Beetle 1.2 TSI is now available at the Volkswagen Centre Singapore (Alexandra), 247 Alexandra Road and the Volkswagen Centre Singapore (Macpherson), 1 Kampong Ampat, with prices starting at S$132,300 with COE. For more information, check www.volkswagen.com.sg