Some headphones boast stellar audio credentials, while others focus on aesthetic value. However, with the new Sony MDR-ZX600, you have a pair of headphones that delicately balances both aspects.
The Sony MDR-V55 features Sony's signature clean, elegant designs, but accentuated with metal accents to give a modern look. Audiophiles will also definitely appreciate the inclusion of a flat, tangle-resistant cable to the MDR-ZX600.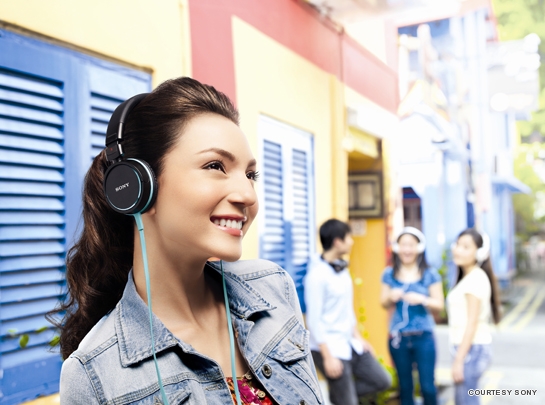 Sleek, slim and stylish, the new Sony MDRZX600 is tailor made for the trendy audiophile.
Sony's newest over-the-ear headphones are also refreshingly light and comfortable to wear. Featuring a compact design with swiveling that fold flat, the MDR-ZX600 ensures maximum portability without sacrificing comfort.
Performance-wise, the MDR-V55 measures admirably with other models above its price range. The headphones deliver uncompromising audio quality across a range of genres, from hip-hop to jazz. Its large 40-milimetre driver units promises commanding sound with extended bass.
Every wondered how you should choose the perfect pair of headphones? Check out our article on how you can, right here.
The Sony MDR-V55 retails at S$89 and is available at all authorized Sony retailers. For more information, check www.sony-asia.com.