A 15-inch premium notebook cannot get any thinner than this, for now.
Samsung's second generation Series 9 is currently the world's thinnest and has the most compact chassis. And with a total of 33,000 hours spent on designing and engineering, it's to no wonder why the Series 9 represents the best of the brand's design as well as performance.
Earlier in March 2012, we announced the expected launch of the second generation Series 9 at the Samsung South East Asia, Oceania and Taiwan Forum in Bangkok. Now that it's finally arrived, we have to say the product definitely lives up to all the hype.
As the world's thinnest and most compact 15-inch premium notebook, the 15-inch display is fitted into a stylish 14-inch chassis. And at only 14.9milimetres and weighing in at 1.65 kilograms, the Series 9 is almost 50 percent more compact than any comparable 15-inch notebooks in the market. Talk about revolutionary.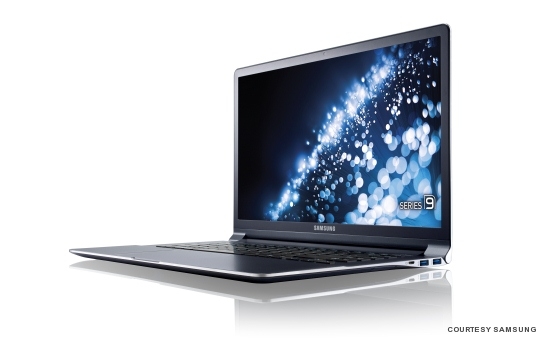 The 13-inch model weighs in at only 1.16 kilograms and is thin enough to slip into a conventional manila folder.
Every modern day demand has been achieved with the Samsung Series 9; the auto-sensing screen and backlit keyboard adjusts automatically in-lieu with the surrounding lighting conditions for optimal brightness, especially necessary in dark environments. An added bonus would be its 180 percent brighter HD+ SuperBright Plus screen with anti-reflective display (for the harsh outdoors) and a 160-degree wide viewing angle.
The latest Samsung Series 9 model boots up in a speedy 9.8 seconds while its Fast Start function ensures a 1.4 second wake-up. If time is of the essence, this is the laptop to own for any busy professional on-the-go, with its battery lasting up to 10 hours (in one full charge).
Finally, we dare say the aesthetic appeal is not neglected as well. Apart from its mineral ash black colour of the main body contrasting with matte aluminium sides, the sleek Series 9 has been sand-blasted to produce a fingerprint-resistant surface.
The Samsung Series 9 starts from S$1,788 and will be available from 3 June 2012.
Sponsored by Samsung.