The allure of power is hard to resist, especially if it is matched with striking beauty. BMWs latest F12 version of the M6 readily satisfies both desires. Unveiled recently at the Singapore Yacht Show, the M variant of the popular 6 Series, will offer high levels of performance in luxurious style.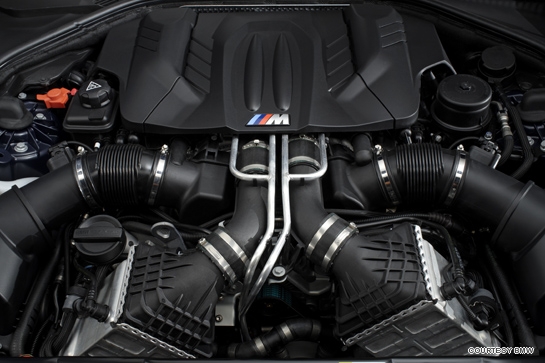 The BMW M6′s 4.4 litre twin-turbo V8 gives the car extra fast shift times.
Under the bonnet is the same 4.4 litre twin-turbo V8 in the M5, which will put out a total of 560 horsepower. All this power will go towards a new seven-speed M-Double Clutch Transmission (M-DCT), which will ensure extra fast shift times. The car also accelerates from 0-100km/h in a brisk 4.3 seconds, before reaching an electronically limited top speed of 250km/h.

But even with the tremendous horsepower, the new model promises a 30 per cent improvement in fuel economy; there is an exceptional amount of low end torque, thus making the M6 the most powerful M car ever, and at the same time, a more frugal daily drive.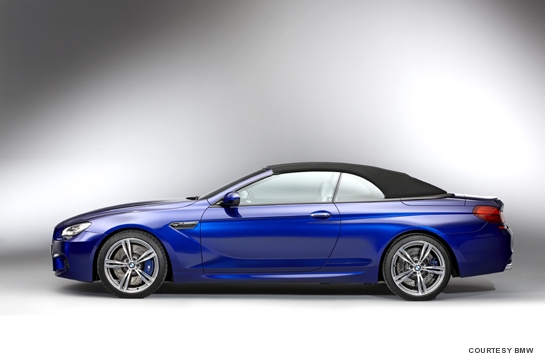 Looks wise, the BMW M6 has a more athletic form than its more sedate 6 series stablemate.
Looks wise, the M6′s larger outer air intakes, side gills above the front wheel arches and quad tailpipes gives it a more athletic form than its more sedate 6 series stablemate. This sporting prowess of course, is one synonymous with an M car.

With its combination of absolute power and sheer beauty, the new M6 convertible will certainly set any driving enthusiast's heart racing in an instant. The soft top also has the added advantage of allowing you to experience these thrills either with the roof up or down. If however, you prefer a hardtop, you might want to wait a little longer for the M6 Coupe, which is expected to arrive in Singapore later in the year.
Love powerful cars like the BMW M6? Check out the Porsche Panamera GTS, also launched recently in Singapore.
The BMW M6 is now available for booking in Singapore. Price currently unavailable.