ABT Sportsline (ABT), the international specialist in motorsport and customisation of premium cars has invested more than S$1.5 million to open its first Singapore showroom at One Commonwealth. The new facility allows customers to have the opportunity to tailor-make and purchase their very own customised Audi or Volkswagen car from ABT.
Following the unveiling of a similar facility in Taiwan earlier this month, the showroom in Singapore is a key milestone in the company's expansion in Asia.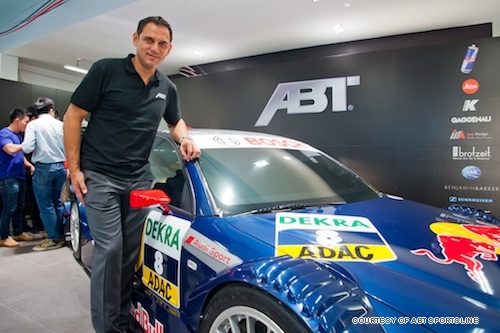 ABT founder and CEO, Mr. Hans-Jurgen Abt founded the company with his brother in 1990.
"…Singapore in particular is a market with enormous potential for growth in the customized car sector, with consumers demanding cars that are tailored to their performance and styling needs," says ABT founder and CEO, Hans-Jurgen Abt.

Hence, despite the rising COE prices in Singapore, ABT is opening the showroom to cater to the consumers' rising demand and appreciation for sporty and high-powered premium cars. All ABT cars are supported by the official Audi after-sales service.

The new showroom will also cater to drivers in Singapore who wants to stand out from the crowd.

"Consumers in Singapore are increasingly discerning with their car choices – - they want a vehicle that is premium, exclusive and also very sporty," says Wolfgang Kitzeder, Managing Director of ABT Singapore.

"Every ABT car is carefully assembled by our engineers and features motorsport technology that has been adapted for everyday driving. I can't think of a better way to stand out from the crowd than to be behind the wheel of a fully-customised car with incredible racing credentials," he continues.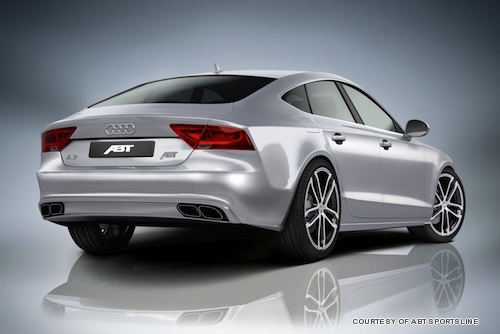 An extensive range of high-performance ABT Audi and Volkswagen cars
A range of Audi and Volkswagen models by ABT will be available at the new showroom, including the latest ABT AS7, an Audi A7.
There is also an wide range of high-performance Audi and Volkswagen models by ABT, including the latest ABT AS7, an Audi A7 modified to 420 bhp and with a top speed of 280 kilometers per hour.

Furthermore, customers are able to add other modifications such as aerodynamic kits and sports exhaust systems which are TUV-certified and compliant with the Land Transport Authority's regulations in Singapore.

From now to 27 November 2011, customers who purchases an ABT car from the ABT showroom will receive a complimentary trip to Germany which includes hotel accommodation and air tickets for the opening race of the 2012 season of DTM in Hockenhelm, Germany as well as a VIP tour of the ABT headquarters in Kempten, Germany.

ABT Singapore showroom, 1 Commonwealth Lane, #01-02 One Commonweatlh Building.