It's not really a stretch to assume that a home is a reflection of its owner's personality. From the furniture to the choice of lighting, the homeowner's tastes and style are all on display. Philips' new range of designer lighting (the Ledino GEN III and Roomstylers LED), featuring avant-garde design and revolutionary technology, is set to please even the most picky of style-conscious homeowners. We pick the three best models that stood out the most for us.
Philips Cielo (Roomstylers Pendant Light)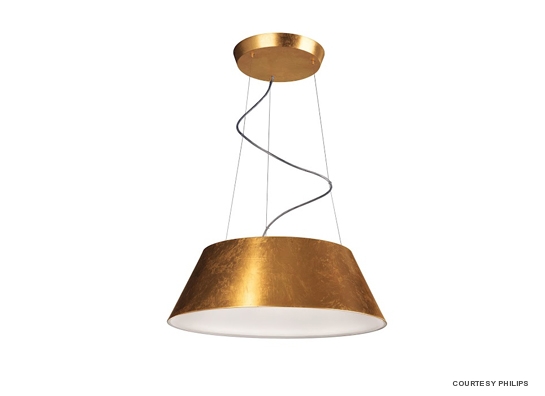 The Cielo radiates a perfectly and evenly distributed light without any visible light bulb. The light is emitted through 24 side-emitting LED nodes, discreetly embedded in its inner walls, precisely positioned to deliver an optimally-diffused light effect.
Medieval meets modern in Philips's new Cielo ceiling lamp, which garnered top honours in the recent 2012 iF Product Design Awards. A stellar example of Philips' patented "bulbless" design, the Cielo is the perfect blend of design and technology.
Price: S$1399
Ledino Spot Light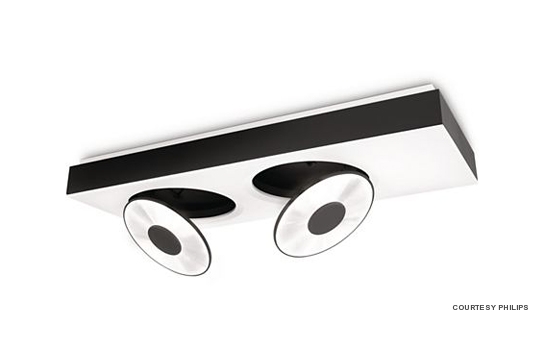 Bridging innovation, architectural design and ambient lighting, the Philips Ledino Gen III range of luminaires makes a statement that reveals the beauty of light in a bold, modern and iconic design.
Looking more like futuristic strobe lights than something you would find at home. Philips's new Ledino Spot Light would not look out of place in a pop-art themed living room. Wrapped in a sleek black and silver skin, the Ledino Spot Light manages to remain chic without looking too flashy.
Price: S$1299
Ledino Suspension Light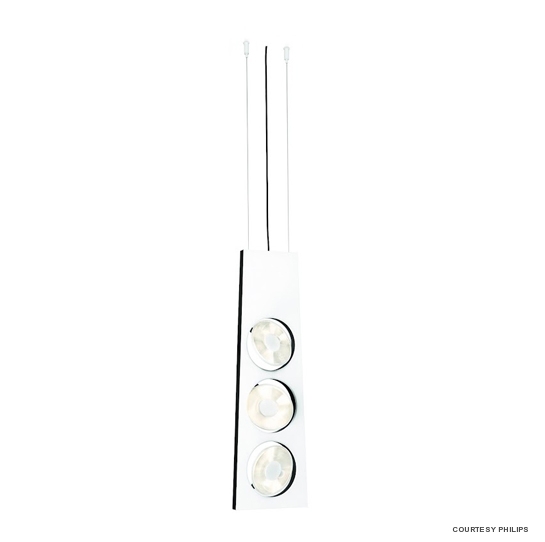 Enhancing home spaces with environmentally-friendly, high-power LED technology, the Ledino Gen III range of luminaires combines energy efficiency with deluxe, futuristic designs, ideal for the style-savvy home owner who wants to make a statement.
Our favourite piece from both collections is undoubtedly the Ledino Suspension Light. We love the unique vertical alignment of the lights, which lend a certain quirkiness while remaining elegantly stylish.

Price: S$1799

Philips Ledino Gen III and Roomstylers range of products are available at all Philips Home Lighting stores. For more information, check www.philips.com.sg