While most Singaporeans hardly subscribe to Western Christmas traditions like snowball fights and eggnog by the fireplace, we have formed our own quirky rituals for the holiday season.

Whether it's partying till sunrise, or clamouring over one another to experience fake snow, there's something for everyone. We pick the five best spots in Singapore to get into holiday spirit.

Experience snow at … 313 Somerset Snow Dome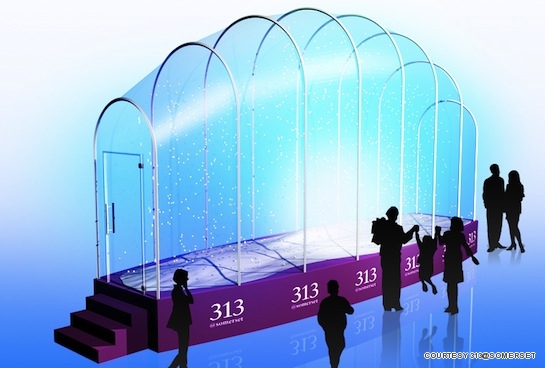 Experience a White Christmas at the 313 Somerset Snow Dome which brings a chill to the festivities with snow at minus three degrees Celsius.
Although a white Christmas in Singapore is nothing more than a pipe dream thanks to our tropical weather, with a little help from technology, we too can be part of Christmas winter landscape without hopping onto a plane.

313@Somerset brings snow — at minus three degrees — to Singapore in the form of a specially constructured snow dome from 9 – 24 December. For every S$200 spent at 313@Somerset, shoppers are entitled to a pass into the chilly space, and each child of 12 years or younger can enter as well when accompanied by an adult with a valid pass. Don your choice of winter attire (sponsored by Winter Time) and preserve the moment in pictures. Live entertainment also takes place every Friday, Saturday and Sunday for the month of December.
Atrium, 313@Somerset, 313 Orchard Road


Step into a fairytale world at … The Jewel Box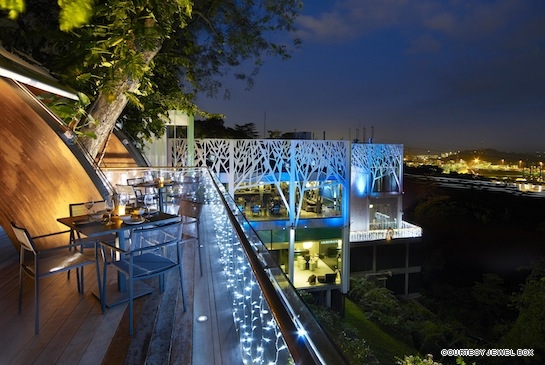 Enjoy a Christmas-themed cable car ride before reliving your childhood at the magical Hilltop Christmas Village.
Get away from all of the Christmas rush and head towards the hills, or Mount Faber, for some much needed peace and quiet. The Jewel Box Hilltop Celebrations transport you into a fairy tale land from the moment you step into the Christmas-themed cable cars decked out in festive ornaments with carols playing in the background.

When the cars reach their destination at the Hilltop Christmas Village at the top of Mount Faber, you'll be treated to a classic wood and nature-themed town – with a few bell and whistles. Village highlights in the include Singapore's first 3-D video mapping Christmas show, Santa's Tree House, roving magicians, and a live band with a repertoire of Christmas songs, jazz and contemporary pop music. It's the perfect location for reminiscing over the childhood days of yore.

The Jewel Box, 109 Mount Faber Road, +65 6377 9688, www.mountfaber.com.sg

Find out which three other spots in Singapore are great for spending the Christmas season on the next page.
Party, drink and eat at … Clarke Quay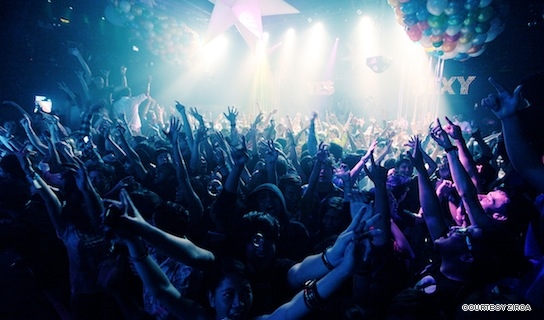 The party never stops at Clarke Quay this Christmas with its multitude of dining offers, festive drink concoctions and parties.
Singapore's not lacking in dining options this Christmas season (check out our dining guide to best Christmas buffets in Singapore), but there's really only one place in town where you can eat, drink and then party, all at the same place.

The area is Singapore's holiday central with its multitude of festive dining offers (special Christmas dinner menus), special drink concoctions (at clubs like Le Noir, Arena and The Chupitos Bar) and parties amidst a star-studded Christmas light-up throughout the season. There's even a Heineken Social Christmas Tree where voices of carollers from around the world will come together to form a virtual choir singing "12 Days of Christmas".

Clarke Quay, 3 Valley Road
Enjoy a peaceful night at … Steinway Gallery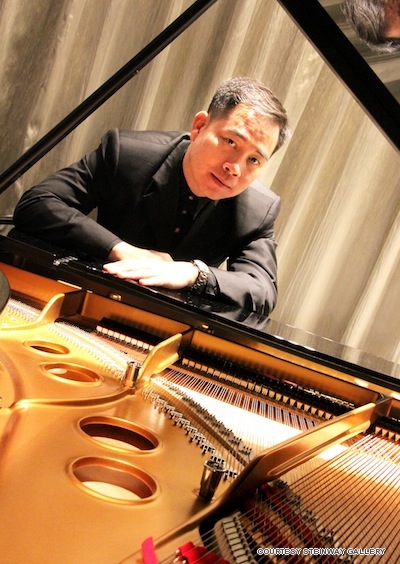 Find respite from the Christmas rush at Palais Renaissance where Steinway Gallery presents its Christmas Winter Wonderland, a series of performances by musical director Sammin Ang.
While it might seem impossible to find a quiet spot along the ever-packed Orchard Road, Palais Renaissance offers the sole oasis of calm amongst the Christmas madness. Even more reason to visit the luxe shopping centre: music director Sammin Ang and local musicians serenade shoppers in the atrium as part of the Christmas Winter Wonderland presented by Steinway Gallery Singapore. From the classics of Liszt and Chopin to all-time festive favourites, holiday madness just got a lot more bearable.

Catch Sammin Ang's performances every Friday evening and Saturday afternoon, from 2 – 23 December 2011 (Fridays: 5pm – 7:30pm, Saturdays: noon – 2:30pm)

The Steinway Gallery and the Atrium of Palais Renaissance, 390 Orchard Road
Catch all the Christmas action at … Paragon Singapore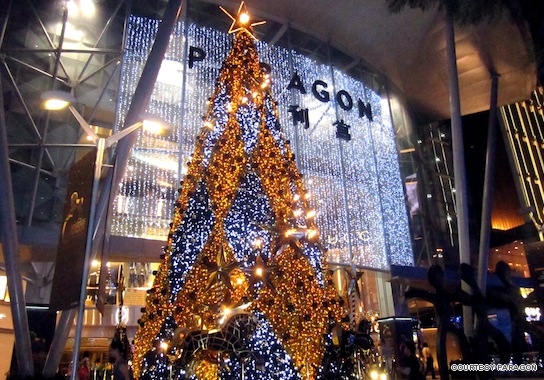 With a slew of discounts and sales, and live music performance series, Paragon, right at the heart of Orchard Road, is the quintessential place to spend Christmas in Singapore.
If the holidays don't seem complete to you unless you're soaking up all the bright lights, dealing with pushy crowds and straining to hear Christmas carols on Orchard Road, then Paragon is your ground zero for a quintessential Singapore Christmas. Besides a slew of discounts and sales for last-minute shoppers, Paragon also presents Music EnVogue, a series of live performances by various international artists, such as Ruth Liong Trio and Carlos Sendros & Martin Reyes Quartet.

Even with all the other attractions, the signature, 12-metre (40-foot) black and gold Paragon Christmas tree – adorned with black horses and shimmering golden stars – remains the centre of attention.

Paragon, 90 Orchard Road, www.paragon.com.sg