If you're a fan of Urban Decay's wildly popular eye shadow palettes, it'd do you no favours underestimating just how fast they sell out unless you want to end up empty-handed. Its Naked Eye Shadow Palette was sold out within hours of its launch earlier this year, and in Singapore, fans were put on endless waiting lists (we'd know, we were one of them) — honestly, we can't remember the last time a makeup palette created so much hoopla.
Makeup artist Grego shares pointers on matching your coloured contact lenses with flattering eye shadow shades.
And from the looks of it, the latest addition to its bevy of lust-worthy eye shadow palettes, the Book of Shadows IV, is set to send makeup addicts and fans of the cult makeup label into yet another tizzy.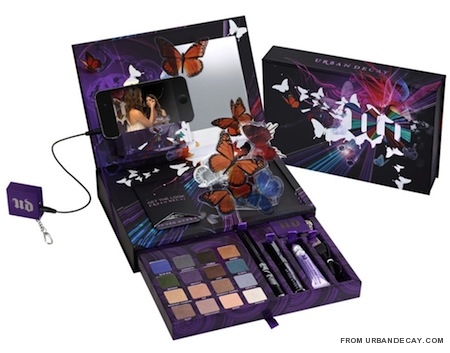 Urban Decay's new Book of Shadows IV is bound to set every makeup addict's heart racing.
Like its predecessors, the Book of Shadows IV features 16 brilliantly-pigmented eye shadows in neutral and vibrant shades perfect for day (white, taupe and nude tones for an au-naturale look) and night (blacks, greys, purples and greens are perfect for that smoldering gaze), out of which 10 are completely new. A full-size liquid eyeliner (24/7 Waterproof Liquid Eyeliner), travel-size eyeshadow primer (Eyeshadow Primer Potion) and travel-size mascara (Supercurl Curling Mascara) also come included in the unabashedly feminine box adorned with butterflies.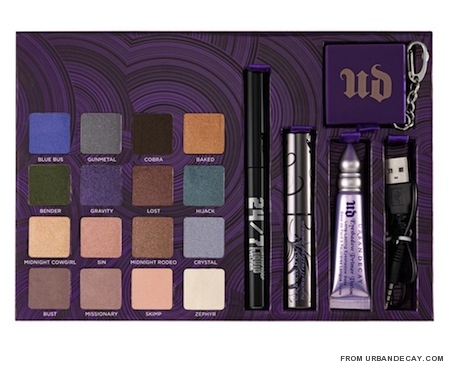 Sixteen brilliantly-pigmented shades will bring you from natural day looks to smouldering night looks effortlessly.
But what makes this palette extra special is the five how-to videos that can be easily downloaded to your phone. All you need is a camera and a web browser to scan the QR (quick response) codes and you're good to go. The makeup palette even comes attached with a sleek purple portable speaker so that you can have the instructions read aloud to you as you practice your best coquettish looks — it's practically idiot-proof.

The Urban Decay Book of Shadows IV retails at S$95 and is available at Sephora Singapore.