Forget the intimidating yoga studios in Singapore and their impeccably put-together students who seem to look at you with judgment in their eyes when you fail to execute a yoga move properly. Kate Porter, who set up her very own namesake yoga studio in a cozy enclave in East Coast Park, is determined to make the sport inclusive for all, regardless of size, shape and flexibility — Yoga for Normal People, declares the studio's whimsical tagline.

And Kate Porter Yoga (or KPY for short) is more than just an intimate studio for those looking for a more bespoke version of the popular activity. KPY is also a small art gallery, a free book exchange library, and a yoga merchandise retail store. Porter brings us around her studio and activity log in a typical day.

6:15am: A rush to get out of bed and take the dogs downstairs for their daily walk. After that it's a quick shower and change for work. Yes, I start early.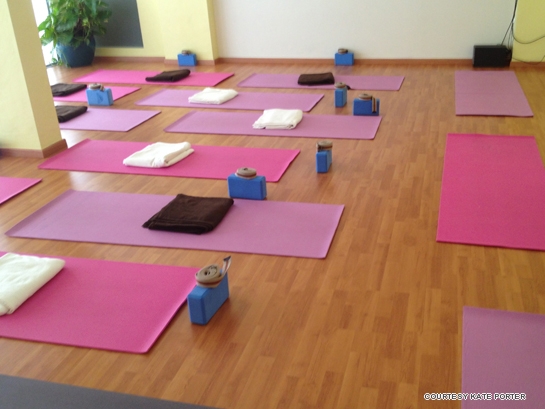 Before the students arrive for their first class, Porter has to reach the studio early to set everything up.
6:30am: I pen my yoga studio for the day; I am so lucky the studio is only 80 steps from home! First class today is at 7:00am with my lovely teacher Marian. I attend this class as a student each week — a real treat.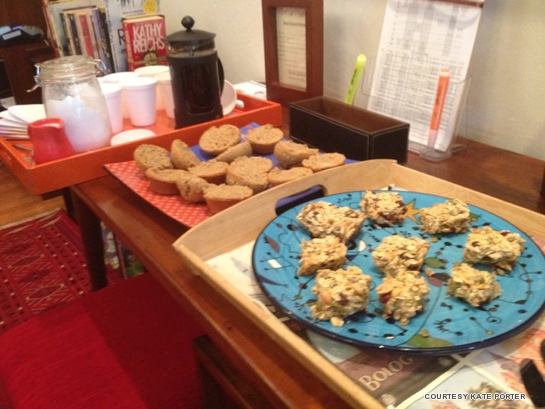 Early risers get the good stuff — students enjoy a breakfast spread of muffins, bars and freshly brewed coffee after the first class of the day.
8am: Class finishes and our Chai Wallah has baked us muffins and breakfast bars to have with our fresh brewed coffee — great reward for getting up early. After our students leave, hubby and I walk the dogs.

9am: Shower and change, back to the studio to welcome students to the next class (I'm not teaching this one yet), then it is time to take on admin and paperwork with my wonderful Yoga Angel, Hui Ju.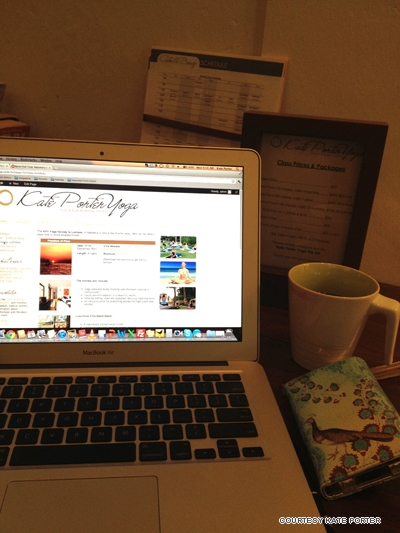 Admin work — all part of the daily grind for Porter at KPY.
11am: I'm working on two exciting project right nows: a yoga holiday to Lombok and a one-day Urban Retreat in Singapore. I liaise with venues, caterers and guest speakers.

12:30pm: I catch a quick lunch with girlfriends at Siglap. My meal today: chicken sandwich followed by a coffee (espresso). Delicious, and healthy!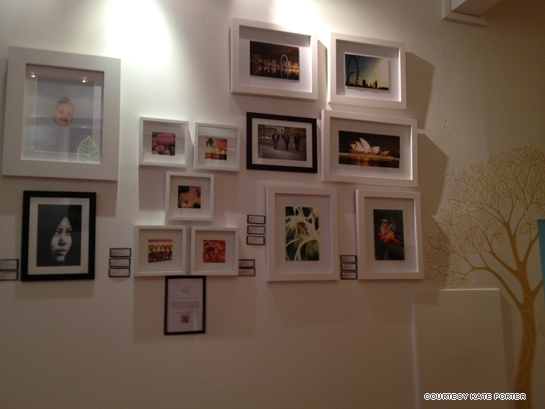 Kate Porter Yoga is more than just a yoga studio — it hosted the KPY Arts Festival, an opportunity for all to exhibit their work, share creativity and, if they so wish, offer items for sale.
2:30pm: Meet up with one of the artists who contributed to the recent KPY Arts Festival to discuss which pictures have found a happy home. Most of the afternoon is taken up with dealing with enquiries, students' questions and beginning work on the studio's teaching schedule for next month, something I liken to arranging a meeting of the United Nations.

5pm: Time for another walk with the dogs — this is always one of my favourite times of the day!

6:30pm: I open up studio and get ready for our evening classes. Now it's my turn to teach!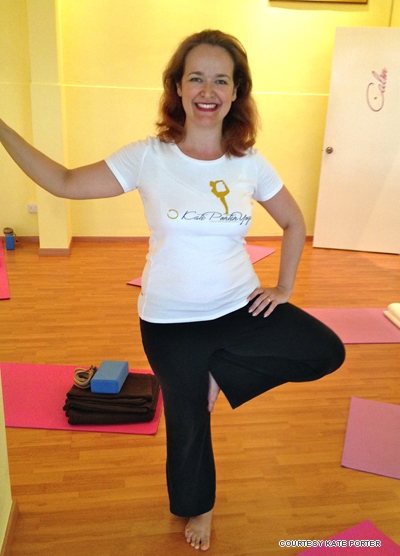 Porter doesn't just run the KPY studio — she teaches classes in the evening as well.
7:30pm: I teach an Advanced Beginner class — it's always a fun and enthusiastic group. Did a Vinyasa Flow so we all end up super sweaty. After that, I tidy up the studio, settle payments for the day, and shut up shop.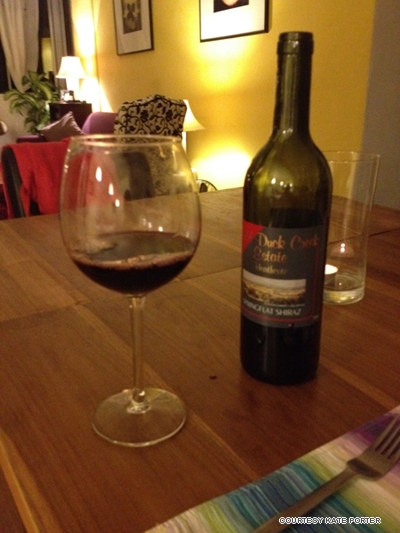 After a long day at work, a perfect day for Porter involves a glass of wine and dinner with her husband.
9:30pm: Finally chill-out time for me. I grab light dinner of tuna salad along with a glass of wine with hubby — perfect end to the day.