You've worked hard for the entire year and much-coveted year-end bonus is finally in the bank account. Instead of blowing it all on yet another handbag or the latest new gadget in the market, spend a little on pampering yourself with one of this five beauty treatments in Singapore in preparation for the 2011 Christmas season and the new year. Whether it's a relaxing hair spa or a little non-invasive nip-tuck you require, we've got you covered on all grounds.

Get a non-invasive facelift with… Thermage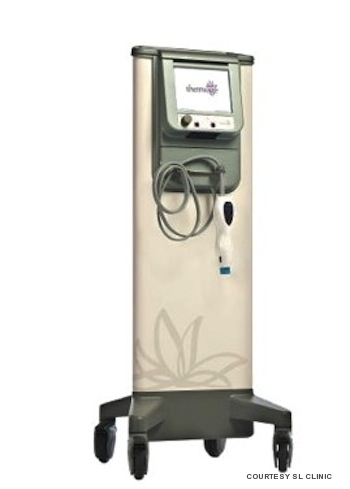 Get face-lift results, without going under the knife with Thermage.
What is it: Erase years off your face without going under the knife with Thermage. The non-invasive, skin-tightening procedure makes use of patented radiofrequency technology to stimulate collagen in the deep layers of your skin and promote new collagen growth, resulting in younger-looking skin.

And with the new Thermage CPT System at SL Clinic, the previously painful procedure now gets bonus points in the comfort area with a vibrating hand-piece that improves and focuses heat delivery. While a certain level of pain tolerance is still required (Dr. Kevin Chua will adjust the heat levels in accordance to your pain threshold), it's a small price to pay for a mostly fuss-free procedure. A big plus: no downtime is required post-treatment.

Results: As a result of collagen tightening, expect smoother, tighter skin with less sagging, redefined contours, as well as softening of wrinkles and fine lines on the face. Results will also improve over time.

Damage: Starts from $3,500 for the eye area, from $4,500 for face and from $6,500 for body

SL Clinic, #04-04 Wheelock Place, Orchard Singapore, +65 6235 3246

Enjoy a relaxing hair massage with… Shiatsu hair massage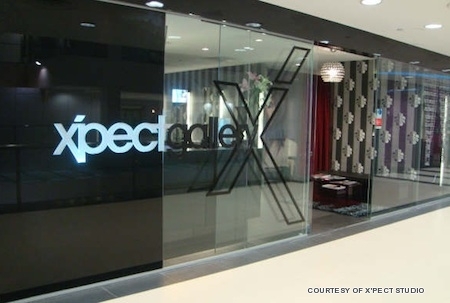 It's not enough to pamper just your locks — give your scalp some love this Christmas with the Shiatsu hair massage.
What is it: It's double the pampering for your tresses and scalp with X'pect Hair Studio's latest hair treatment which incorporates the relaxing Shiatsu massage together with a customized concoction of organic herbal ingredients in accordance to your hair and scalp needs. Using a series of finger and palm pressure techniques, the Shiatsu massage infuses energy back into your scalp to improve blood circulation and promote detoxification, leading to strengthened follicles.

Results: Scalp that feels cleaner and tingly fresh, and shinier hair. The Shiatsu hair massage, as you would expect, is intensely relaxing.

Damage: From S$98 onwards depending on hair length.

X'pect Studio, 360 Orchard Road, #01-09/10 Orchard International Building; X'pect Gallery, 177 River Valley Road, #02-18 Liang Court; Soho by X'pect, 10 Sinaran Drive, #03-92/93/109 Square 2

Check out the next page for more rejuvenating treatments for your face, hair and body.
Get trim with… TriLipo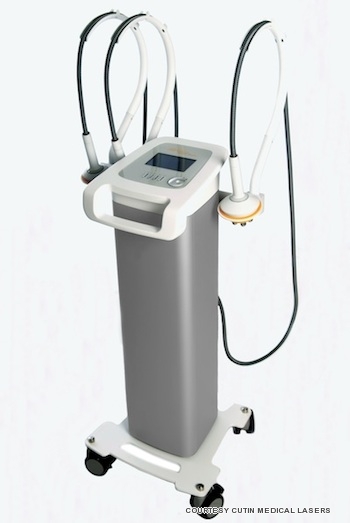 Slim down and lose inches with TriLipo — you don't even need to step onto a threadmill.
What is it: TriLipo is the lazy man's way to losing inches without having to step on a threadmill. Combining the technologies of TriLipo Radio Frequency (RF) and TriLipo Dynamic Muscle Activation (DMA), an effect that promotes non-invasive fat removal and lymphatic drainage is created, while the RF tightens the skin and reduces cellulite and stretch marks. The procedure is mostly pain-free save for a slight prickling sensation and pressure from the device massaged over the targeted areas.

Results: Don't expect miraculous weight loss after just one treatment — three sessions is the standard amount before significant results are observed. But even after one session, skin is visibly tightened and firmer.
Damage: TriLipo sessions are priced at $560 per session for the abdomen and side area per session onwards. Package rates apply for 8 treatments.

Cutis Medical Lasers, 9 Scotts Road #03-06 Pacific Plaza, +65 6327 9700, info@cutislaser.com, www.cutislaser.com

Get a stylish haircut at… Envy Hair by Mibun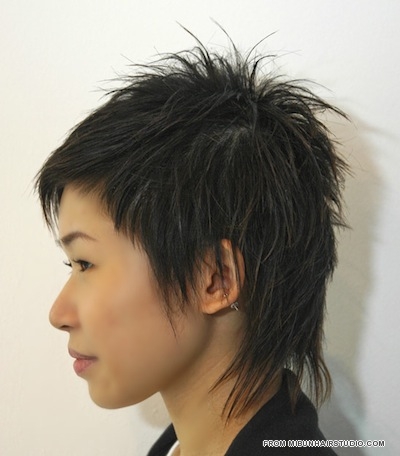 What better way to face the festive celebrations than with a brand new haircut that shows off your features? A haircut at Envy Hair by Mibun will put you at the envy of your friends.
What is it: Helmed by Leila Bidin, Envy Hair by Mibun enjoys a reputation for quality personalized services — the studio's success is testified with its immense popularity amongst expatriates and a growing number of savvy local professionals in Singapore.

With many years of experience in the hairstyling industry, Leila works her style by understanding each patron's hair and lifestyle needs, on top of the usual trends. Regardless of the texture of your hair, you'll definitely be leaving with a style that is uniquely you. Bidin also personally supervises the studio to ensure that patrons enjoy their services under the best conditions.

Damage: Call in for prices.
(Contributed by guest writer Tan Peiying)

Envy Hair by Mibun, 46 Peck Seah Street, +65 67361220 / 62211220, leila@mibunhairstudio.com

Achieve rejuvenated skin with… DRx O2 Plus Treatment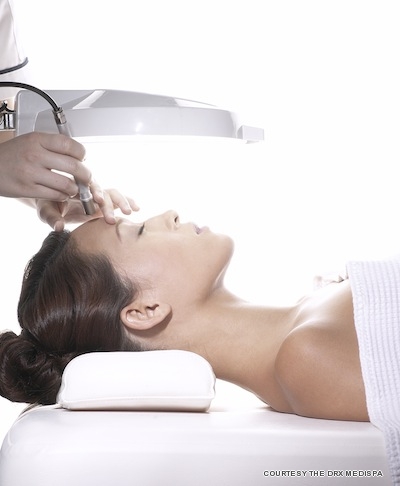 Get your skin glowing once again before all the Christmas parties begin with the Drx O2 Plus treatment.
What is it: If your skin is looking less than flawless as a result of late nights and one too many glasses of alcohol, it might be time for a jolt of rejuvenation with The DRx Medispa's DRx O2 Plus treatment, which has been hailed as the "Facial of the Stars" amongst Hollywood A-listers.

The 60-minute treatment encompasses The DRx Medispa's award-winning microdermabrasion and Topical Hyperbaric Oxygen (THO) therapy which directs oxygen to vital fluids at the skin surface and promotes new cell growth. The added topical application of Atoxolene helps further reduce the formation of fine expression lines and wrinkles caused by repeated facial contractions.

Results: Skin is more supple and hydrated after just one treatment, and fine lines are visibly reduced for an overall more youthful appearance.

Damage: S$370

The DRx Clinic and The DRx Medispa are located at 302 Orchard Road, 16th Floor, Tong Building