When it comes to making a hotel choice, be it for a holiday or a business trip, trust SLH (Small Luxury Hotels of the World) to pick the best of the lot for the discerning traveller of today. A visit to The Scarlet Hotel Singapore recently has proven that point, through and through. Tucked away in the enclave that is Chinatown, it might not seem like the first choice in anyone's mind to pick this place to reside, for the next couple of days at least. But once within, the bold statement that it presents through its lavish design and audacious concept is what really draws you in, wanting to find out more.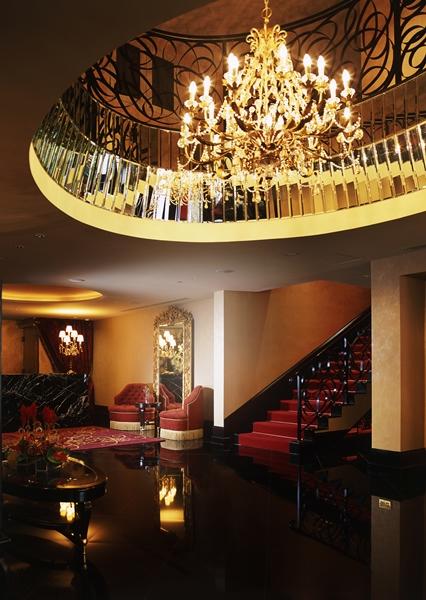 The Scarlet preserves and combines the architectural styles of Singapore heritage buildings with cutting-edge concept and design, an audacious move for the city's first luxury boutique hotel.
The Room: The Scarlet is all about the lavish and opulent, which is evident in its five individually-themed suites, each with its own unique selling point, depending on what you might be looking for. The standard, deluxe and executive rooms, on the other hand, provide a straightforward luxury setting for guests to reside in. Having been open for a good eight years now, it's noticeable that the rooms didn't have the former glory from when it first opened.
While all basic amenities are still well taken care of, we're definitely in favour of a revamp (which we heard is in the works!), just to provide the now ever-demanding guests a refreshed look. But don't let any of that deter you, for what it provides all-in-all, while expected, is everything you'd need and more in a luxury boutique hotel, comparable to any major hospitality groups. Any request within their means will be met without hesitation, as we've learnt, much to our pleasure of course.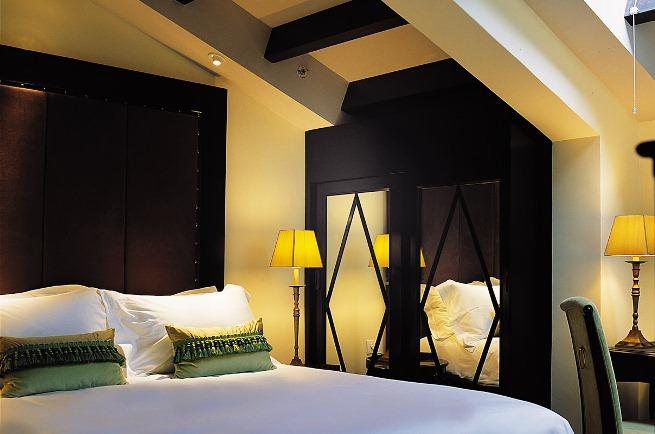 All who stay at The Scarlet will be able enjoy the vibrant community of creative industries, specialty shops and art galleries, wine bars and trendy restaurants that surround her.
Dining at The Scarlet: Nothing beats a hearty breakfast to start your day, truly. And The Scarlet is fully aware of that. Breakfast is taken in their fine dining restaurant — Our Korner, where they serve up an extensive a la carte menu. We highly recommend the BLT and the banana pancakes. Unless you're game for exploring the nearby premises along the stretch of Club Street and Ann Siang Hill, there's always lunch and dinner served at this restaurant as well.
For a Happy Hour drink, head up to the rooftop of The Scarlet, where Breeze lies. This alfresco seafood  bar & grill is the perfect place to end the night with, over cocktails and in a cosy sanctuary, with quite a magnificent view of Chinatown. A different perspective as well if we could add.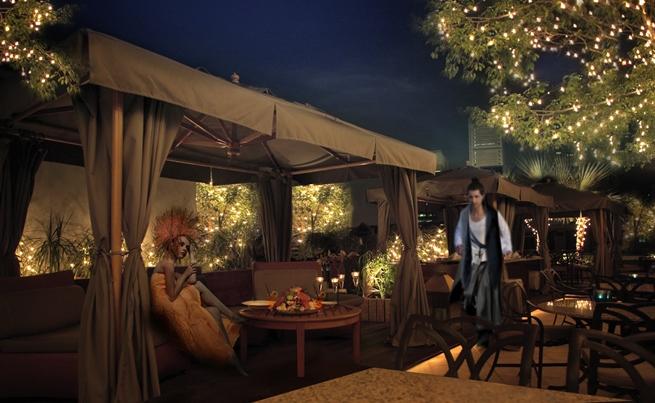 Breeze is an alfresco-style terrace bar and restaurant with a panoramic view from quaint terracotta rooftops to the pulsating city filled with the charms of both heritage and modernity.
Other amenities and facilities: You've got to admit it, guests are now spoilt for choice in terms of hotel choices as well all the offerings available within the package. But trust The Scarlet to have every little detail thought of for you. Besides 24-hour room service to curb any kind of hunger pangs, there's also an outdoor Jacuzzi, a gym and a eight-pax meeting room. Pretty thoughtful and well-packed for its size. Its convenient location along Erskine Road, which is near the CBD area as well as many tourist attractions, allows for both business and leisure visitors to consider The Scarlet as an alternative to the usual hotel chains around the same area. 
Christmas Special: This Christmas 2012, The Scarlet is offering an "Ardently Yours" package between 1 December to 30 December 2012. At just S$268++ per night, guests are entitled to a night's stay at the Deluxe room, breakfast for two at Our Korner, 15 percent discount at all of The Scarlet's dining outlets, complimentary WiFi and broadband access, as well as a late check-out of 4pm. And yes, a little something from the hotel as well. 
The Scarlet, 33 Erskine Road Singapore 069333, +65 6511 3333, www.thescarlethotel.com