The retail scene in Singapore is heating up with Marina Bay Sands announcing the launch of promotions to celebrate the opening of a series of luxury stores at The Shoppes at Marina Bay Sands.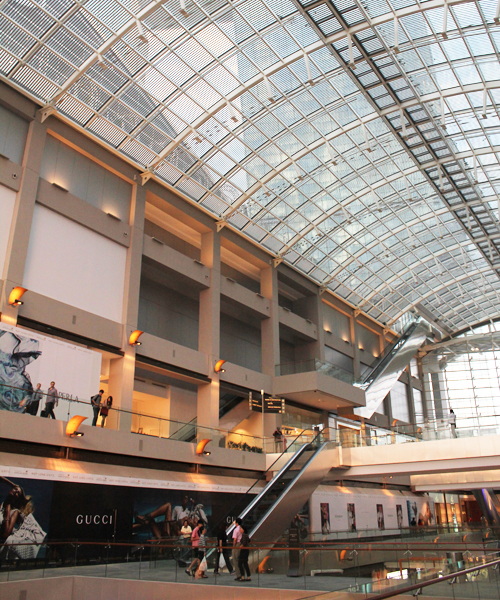 Beginning September 8th visitors can expect an unprecedented collection of brands, including new to market stores and luxury boutiques. Some new to market labels include Anne Fontaine, iROO, Marisfrolg, Moiselle, Zadig and Voltaire and exclusive jewelry brands including De Beers, Scavia and LEVIEV. We can also expect plenty of International fashion exhibitions and catwalks in the months to come.
The fourth quarter of the year will see the unveiling of Ralph Lauren's luxury store housed in a 5,500 square foot duplex, making it the brand's most opulent retail location in Southeast Asia. Paris-born luxury goods giant Cartier will have a stand-alone boutique designed by renowned French architect Bruno Moinard. World-leading luxury brand Louis Vuitton will be housed in a one-of-a-kind, striking glass and steel 'Crystal Pavilion' floating island store. Visitors will enter the store via an underwater tunnel, emerging into a unique multi-level Louis Vuitton brand experience.