After the launch of Hollywood's most iconic club Avalon in Singapore and Pangaea's much-needed injection of glamour into the local party scene, it only seems appropriate that local party-goers get a taste of Las Vegas, the city that's billed itself as the "Entertainment Capital of the World".
What: Who's surprised that the masterminds behind this fledging club are the same people who brought exclusivity back to the Singapore nightlife scene with Filter Members Club and Royal Room.

MINK, the group's latest brainchild, is located beside sister club Royal Room and is modeled after the hottest night clubs in Sin City. In other words, expect decadence, high-energy party vibes, and seductive style. After all, it is Vegas, baby.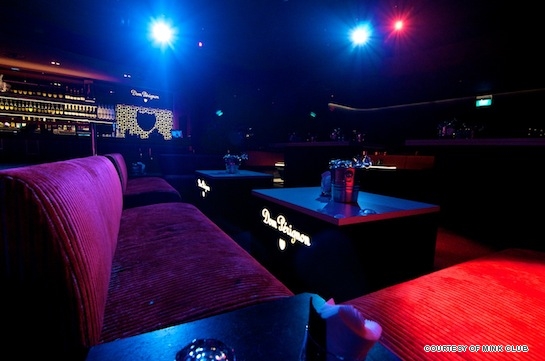 MINK is modeled after the hottest night clubs in Sin City. In other words, expect audacious decadence, high-energy and infectious party vibes, and seductive style.
The look: Las Vegas is synonymous for "unabashedly over the top", and MINK follows suit. Dubbed the "feminine alter-ego to Filter", the club's unironically-ostentatious interiors are cloaked in opulent reds and purples with plush furnishings, and topped off with state-of-the-art sound and laser systems, dance podiums, premium bottle service and VIP service from hostesses.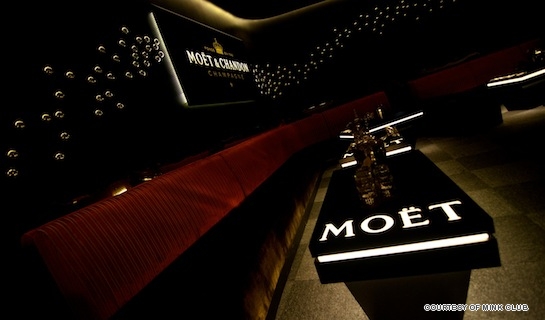 MINK's plush interiors are cloaked in luxurious shades of reds and purples. Absolutely Vegas.
PR speak: Two clubs by the same owners in the same area, side by side? Although party-goers appreciate it, does that make business sense? Yes it does, according to MINK co-owner Phil Poon.

"MINK's high-octane vibe will be the perfect complement to Royal Room's more chilled and groovy atmosphere," Poon explains. "If party-goers are looking for unforgettable experiences which speak to their inner wild child, then MINK is the place to be."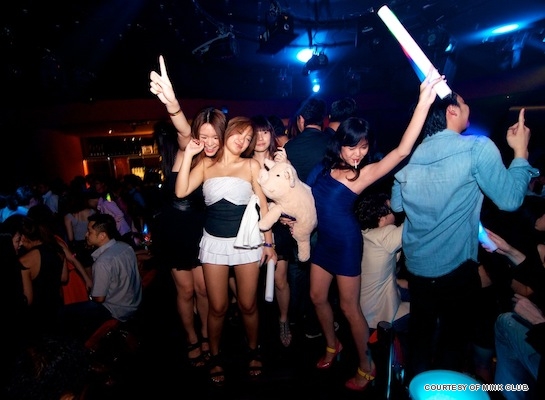 Expect a crowd of rich kids and seasoned party animals.
The beats: MINK has a series of world-renowned DJs lined up, including award winning producers Clinton Sparks (US) and Jump Smokers (US), as well as Miami, Vegas, and LA Party Rockers: Ruckus (US) and Jesse Marco (US).

In true Vegas-fashion, MINK will also throw theme night parties such as its "Weird and Wonderful" event, which features Vegas-style live performances including pole dancers, go-go dancers, live saxophonists, violinists and vocalists.

Expected crowd: With a cover charge of S$28 (inclusive of one drink), MINK isn't as exclusive like Pangaea, but the bottle popping culture will keep stingy party goers at bay. Expect Filter-esque trust fund babies as well as older party animals who never quite got the wild child out of their systems.

MINK Club, Pan Pacific Singapore, 7 Raffles Boulevard Marina Square, +65 6734 0205, mink@massive.sg