We may spend a lot of time (and money) on our skin – but hands up those of us who neglect our mane! We spoke to Dr Jasmine Karsono with burning questions that we have about taking care of our crowning glory. Dr Karsono is a Principal Scientist with P&G, and her work includes developing haircare products and technologies for Asian consumers.

So what are some of the common haircare mistakes that people often make unknowingly?


1. Not giving your hair the additional protection and pampering it needs

"Treatment is of utmost significance for healthy hair to take hair to that new level of shine and health or improve the quality of dry, damaged hair in dire need of a boost."

Dr Karsono suggests investing in a proper conditioning treatment on top of shampoo and conditioner, to nourish and indulge hair with a more intensive and targeted dosage of conditioning ingredients.

2. Overstyling your hair to conceal hair damage

We are all guilty of this — we subject our hair to damaging treatments like curling, straightening, or loading it with products, resulting in dull and limp hair. Rather than depend on hair styling to restore hair's health, hair problems should be addressed from the root so that hair will be healthy, which is the best condition for styling.

"Common overstyling practices such as colouring, rebonding and perming hair also cause problems like dullness, split ends, if untreated."

3. Not selecting the suitable haircare products for your hair

According to Dr. Karsono, you can select the most suitable haircare products by assessing your habits, hair condition and needs.

Habits:
"Environmental elements such as pollution, dust and level of humidity can affect your hair's health, making additional protection and moisture balance necessary." Pantene's Smooth and Silky range is recommended to restore hair with the moisture it requires.

In addition, if your hair goes through frequent chemical processing or you swim regularly, this also means you need a boutique that offers greater repair and protection.

Condition:
"Often, you can determine your hair's health by its look and feel — if your hair looks dry and suffers from split ends, this is an indicator that your hair is severely damaged and requires a nourishing haircare regimen with a higher level of conditioning.

Based on the type and extent of environmental, chemical and mechanical damage it is exposed to, you can also assess the amount of damage your hair is suffering from.

Needs:
"It is important to know what hair concerns you would like to address, from hair fall to manageability to long-lasting colour. After which, you can then determine the right product that is most suitable to meeting all your hair needs."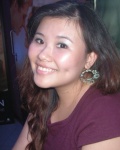 This article is contributed by Kristen Juliet Soh. Kristen blogs at http://beautysorority.wordpress.com and is the resident beauty writer for several publications. Her experience in beauty PR and beauty journalism help her understand "both sides of the story" well. She is also the go-to person for product recommendations among her friends.