Updated on January 30 2014
And the top five Miele Guide Restaurants in Singapore are… almost the exact five that made the list back in the 2011/2012 edition. And the year before that.
Save for new entrant and now top spot-holder Waku Ghin, and the falling from grace of Gunther's Modern French Cuisine, The Miele Guide's pickings for the five Singapore-based restaurants clinching one of the coveted top 20 spots amongst their Asian counterparts remains largely the same. Are we that short on variety of choices (could this be the same country that reportedly had over 300 new restaurant openings in a year?), or are we just getting lackadaisical and perhaps, inherently biased towards the existing titleholders? That's another discussion for another day. Nevertheless, here are your most highly-rated restaurants in Singapore according to The Miele Guide — what do you think?
#1: Waku Ghin (#2 in Asia; unranked in last edition)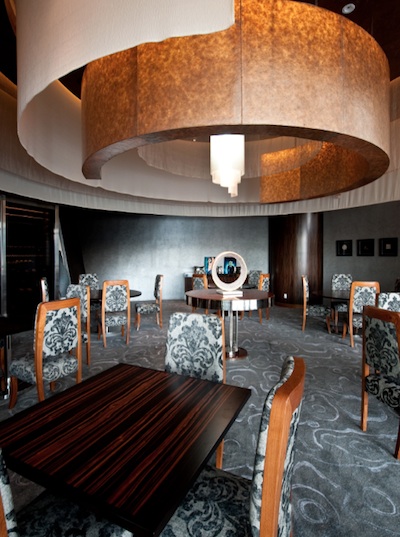 What: Just 25 guests are admitted for each seating at Waku Ghin, and they are ushered from one dining room to the next where chefs prepare food for each group personally. It's this unique intimate, bespoke dining concept that propelled Japan-born Australian chef Tetsuya Wakuda's European-Japanese fine-diner to this year's Miele Guide top spot.
Price range: S$400 for the 10-course degustation menu. Only two dinner seatings at 6pm and 8:30pm
Waku Ghin, 10 Bayfront Avenue, Marina Bay Sands, +65 6688 8507
#2: Iggy's (#4 in Asia; #1 in last edition)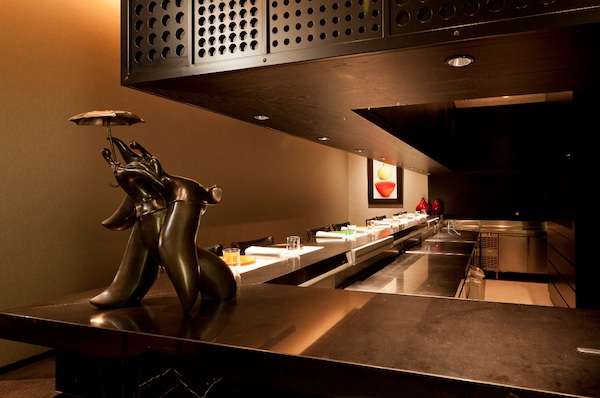 What: Title-holder for best restaurant the past two years takes a little tumble this year, falling to fourth place in Asia and runner-up locally. No matter — it still takes home the 26th place on the S Pellegrino World's 50 Best Restaurants list in 2012, and retains plenty of fans of its interpretations of its modern European cuisine.
Price range: S$85 for lunch to S$275 for the gastronomic menu
Iggy's, The Hilton Hotel, 581 Orchard Road, Level 3, +65 6732 2234, www.iggys.com.sg
#3: Les Amis (#10 in Asia; #19 in last edition)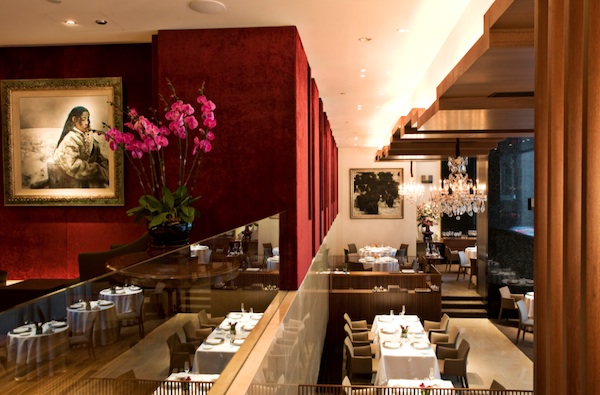 What: Singapore's favourite, and most recognizable French restaurant does itself proud this year, climbing nine spots to squeeze in with the cool kids in the top 10. In addition to its contemporary European menu, Les Amis is also well-known for its award-winning wine list and impressive wine cellar.
Price range: From S$68 for a three-course lunch, to S$300 for a seven-course degustation menu
Les Amis, Shaw Centre, 1 Scotts Road, #02-16, +65 6733 2225, www.lesamis.com.sg
#4: Restaurant Andre (#11 in Asia; #2 in last edition)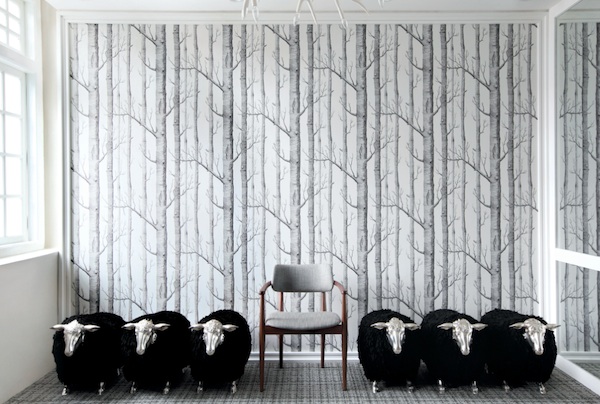 What: Chef Andre's self-coined Octaphilosophy works brilliantly (if a little austere) in concept and execution but leaves much to be desired if you're looking for a meal that's more food than edible art. But fans of Restaurant Andre know what they're getting themselves into, after all. The eponymous restaurant falls from its #2 spot to #11 in Asia this year.
Price range: From S$68 for a three-course lunch to S$288 for an eight-course dinner menu
Restaurant Andre, 41 Bukit Pasoh Road, +65 6534 8880, www.restaurantandre.com
Check out our other picks for excellent restaurants in the vicinity of the Bukit Pasoh/Chinatown area. 
#5: Tippling Club (#12 in Asia; #10 in last edition)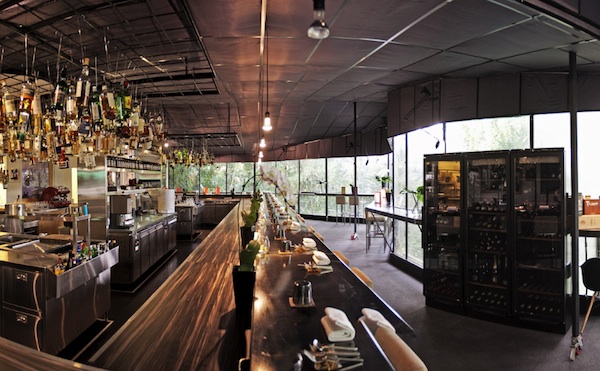 What: Reviews for Tippling Club have always been a bit of a mixed bag (some find their high prices a tad hard to swallow, while others liken it to Heston Blumenthal's Fat Duck in the UK), but whatever the case, the loyalty of their fans to its molecular cuisine – cocktail dining concept have enabled them to hold on to their mid-list position.
Price range: From S$55 for a three-course lunch menu, to $415 for a gourmand menu with wine pairing
Tippling Club, 8D Dempsey Road, +65 6475 2217, www.tipplingclub.com
The Miele Guide is now retailing at S$24 (USD 15) on www.mieleguide.com and all major bookstores in Singapore.